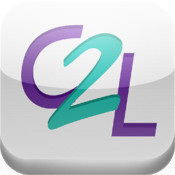 Online learning has become the new standard because of its ease and accessibility. — Care2Learn Vice President of Information Technology Scott Roan.=
Tampa, FL (PRWEB) March 06, 2013
Care2Learn, the leading provider of superior online education, compliance training and record-keeping for the senior care industry, recently announced the release of its newest mobile application. The Care2Learn University for Android app is a free app that allows existing students to quickly and easily take courses, manage licenses, download certificates, and more—all from the convenience of their Android tablet.
"Online learning has become the new standard because of its ease and accessibility," says Care2Learn Vice President of Information Technology Scott Roan. "With the Care2Learn University for Android app we've made it even easier for students to fit online education and professional development into their busy schedules. Since we recently released a similar application for the Apple® iPad®, this was really just the next logical step in providing a best-in-class experience for our users."
Features of the new Care2Learn University for Android app include:

My Courses: Start or continue open course lessons, exams and surveys. View previous courses and check scores, expiration dates, and course status. Learn about course instructors and pick up any license- or course-related messages.
My Licenses: Add, remove or edit state or professional licenses. Edit existing license numbers and expiration dates. View license requirements and set custom reminders by license.
My Certificates: View certificates of completion for passed courses. View/track minutes spent in each course as well as the course completion date. Download individual or multiple certificates in PDF format.
Search Courses: Search for courses by state license, professional organization, keyword, item number, category, product type or learner level. See course rating and view course length.
The Care2Learn University for Android app is available through Google Play™.
About Care2Learn
Care2Learn delivers superior online education and training for the senior care industry and holds more than 70 state and national accreditations. Through its award-winning healthcare Learning and Performance Engine Care2Learn offers individual courses as well as large-scale corporate training solutions for healthcare organizations featuring customizable and easily accessible online universities with a full range of tracking and reporting features. With an online library exceeding 500 courses authored by more than 150 subject matter experts, Care2Learn serves more than 300,000 healthcare professionals in all 50 states and Canada. Founded in 2000 and acquired in 2007 by eLearning provider VectorLearning, Care2Learn is headquartered in Tampa, Florida and is the recipient of numerous community honors and industry rewards. In 2012 Care2Learn merged with healthcare eLearning and record-keeping provider Upstairs Solutions to provide even more products and services for its online users. For further information, visit http://www.Care2Learn.com or http://www.Care2LearnEnterprise.com.