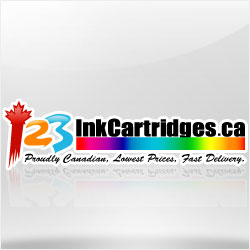 Montreal, QC (PRWEB) March 08, 2013
123ikcartridges.ca is a well established online store which continues to expand their inventory lists. Recent additions to their inventory of small kitchen appliances include the Instant Pot which is a 6-in-1 Programmable Pressure Cooker. The modern appliance is an electric pressure cooker which is equipped with a timer so that the cooker does not have to be monitored constantly during the cooking process like the traditional pressure cooker. The control panel can be preset so that the cooker will complete the cooking test and then automatically switch to the keep-warm feature once it is done. The Pressure Cooker also has a delayed timer so that consumers can predetermine exactly when the cooker will begin cooking the meal and when it will be done and ready for consumption.
The Instant Pot is a multi-use programmable pressure cooker which has 10 convenient built-in programs and it can be used in different capacities. The cooker can also prepare rice, sauté foods, be used as a steamer and a warmer as well. It is also equipped with 10 proven safety mechanisms to prevent any sort of mishap. 123inkcartridges.ca is a company which continues to add useful and high quality products such as the Instant Pot to the growing list of products to attempt to meet the growing needs of consumers.
The company continues to add small kitchen appliances like the Instant Pot to its growing inventory. The inventory in its entirety can be viewed at the store's official site: http://www.123inkcartridges.ca/accessories-product/LUX60.html Consumers will find a wide variety of useful products and a knowledgeable customer service department to help them find what they need.
About 123inkcartridges.ca
The company, 123inkcartridges.ca began by offering consumers products they needed. When the company first started they offered high quality ink and toner cartridges for printers. Consumers found that the online store carried the printer and computer supplies they needed and offered them at a reasonable price. The company soon began to expand their inventory to include a wide variety of high quality products at reasonable prices. The complete inventory can be viewed at http://www.123inkcartridges.ca.