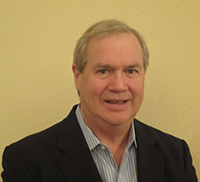 Spring Saving Rates in May and June.
Daytona Beach, FL (PRWEB) March 06, 2013
The Plaza Resort & Spa in Daytona Beach Florida, the award winning Three Diamond hotel, appointed Robert (Bob) Van Bergen General Manager. He will be responsible for managing all aspects of The Plaza Resort & Spa including guest services, Magnolia's restaurant, the Veranda Lounge, Ocean Waters Spa, sales & marketing and employee satisfaction. Van Bergen's management style will allow The Plaza Resort & Spa to solidify its identity as the premiere resort in the Daytona Beach market.
Mr. Van Bergen most recently served as the General Manager at the Crown Plaza San Marcos Resort in Chandler, AZ. Prior to this, he has been the General Manager at a variety of hotels and full-service brands in Florida market as well as the Bahamas, Illinois, Texas and Colorado. Key accomplishments of Van Bergen include leading four properties to achieve AAA Four Diamond rating, opening two of Florida's premier golf and private club resorts – Hammock Beach and Reunion, and named GM of the Year for Central Illinois. He has been involved in and successfully overseen multiple renovations and ownership transitions with brands such as Ginn, Crowne Plaza, Doubletree, and independent, full-service large-scale properties.
Mr Van Bergen's experience is sure to play a vital role in the current renovations at The Plaza Resort & Spa. Future guests as well as returning past guests will be delighted with room renovations which include new bathroom vanities and shower curtains, upgraded bedding, enhanced WiFi service and 42" flat-screen televisions. As an additional incentive to visit The Plaza, Van Bergen will be rolling out special "Spring Saving Rates" this May and June. "We're also offering two 1-litre bottles of Fiji Water and two beverage coupons to every room upon check-in," said Mr. Van Bergen.
Boykin Management Company, in conjunction with The Plaza Resort & Spa, is enthusiastic about the addition of Mr. Van Bergen to the Boykin-Plaza family. His management background and experience will be invaluable to The Plaza Resort & Spa as they continue their long history of dedicated service and hospitality.
About The Plaza Resort & Spa
The luxurious Plaza Resort & Spa has 323 oversized guest rooms offering amazing views of the Atlantic Ocean and the Halifax River. The resort also has 20 suites with private balconies, including two honeymoon suites. Guests at The Plaza are welcome to indulge in the many onsite amenities including: rejuvenating treatments at the onsite, full service Ocean Waters Spa, large beachfront pool with poolside bar & grill, dining at Magnolia's, as well as live music and drinks at the Veranda Lounge. The area's first oceanfront "Certified Green Lodging" hotel, The Plaza is ideal for Daytona Beach events and meetings with over 40,000 square feet of indoor and outdoor function space.
About Boykin Management Company
BMC, a leading hospitality management company located in Huntersville, North Carolina, is consistently recognized for excellence in delivering value-added lodging operations. Since 1958, BMC has been developing, managing, and operating hotels, resorts, condominium hotels, and Hilton, Starwood, and Intercontinental Hotel Group, among others. BMC has managed more than 20,000 rooms in 18 states since its inception.