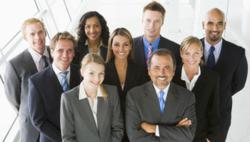 Unlock networks and create new opportunities for business growth
Washington, DC. (PRWEB) March 06, 2013
A state where a variety of industries are flourishing, California represents one of the most challenging and competitive business environments across the United States. As a result, businesses focus on gaining positive publicity in order to attain their business expansion goals. Within this context, California State Business Network introduces a number of advertising tools designed to generate positive publicity for members efficiently and cost-effectively.
California State Business Network focuses on boosting members' credibility and consequently, strengthening their position in the industry. This type of positive publicity endorsed by a reliable third-party, such as California State Business Network, is vital for businesses to nurture their development and success.
California State Business Network already provides members with a comprehensive range of digital and traditional marketing and networking programs. However, they have recently launched new print materials meant to bring members the positive publicity they deserve. According to http://www.castatebusinessnetwork.org, each form of advertising reflects a particular marketing approach. Here is a detailed list of these highly effective advertising tools:

U.S. Business Almanac is a California State Business Network publication that includes the biographies of members that are considered leaders in their profession or industry. The almanac is a good opportunity for members to showcase their greatest accomplishments and skills, as well as their business. The U.S. Business Almanac is not only a valuable advertising tool; it is valuable networking capital, generating many job recruitment opportunities, leads, and sales. Reaching the right audience through the right channels, the U.S. Business Almanac supports members in their efforts to reach business objectives.
Work+Life Magazine presents members with an opportunity to promote their business, as well as their achievements. Featuring articles written exclusively by members, the Work+Life magazine is an inspirational source of strategic insights on relevant matters offered by seasoned experts recognized for their proficiency in their line of business. California State Business Network encourages members to use this important advertising tool and networking resource in order to enhance their business strategies and gain positive publicity.
Certificate of Recognition is more than a high impact addition to the office of professional individuals or entrepreneurs. It is the confirmation that a prestigious organization, such as California State Business Network, endorses that member's achievements, skills, and qualities. The Certificate of Recognition is evidence of their status in the community, industry or profession they are serving, particularly endorsed by the platinum seal of authenticity of California State Business Network.
For more information about California State Business Network and their positive publicity generating tools, please visit http://www.castatebusinessnetwork.org.
About California State Business Network:
California State Business Network (CA-SBN) is a career and business development program established to promote job growth, commerce and networking. It is equipped with the tools, expertise and connectivity to help businesses expand their influence while forging strategic alliances necessary to attain higher levels of achievement. With its integrated infrastructure, CA-SBN holds a powerful online platform for building fundamental connections on a local, state and national scale.