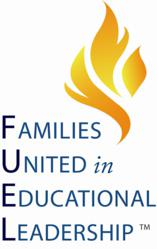 Boston, MA (PRWEB) March 06, 2013
Boston-based nonprofit Families United in Educational Leadership (FUEL) announced today that it has promoted former Chief Operating Officer (COO) Gene Miller to Executive Director of the organization. Miller brings to the role extensive senior management experience in various industries as well as board of director positions at a wide range of companies and organizations, including: Grove Bank, the Planning Office of Urban Affairs and the Greater Boston YMCA. She plans to use her expertise to continue facilitating impressive growth at FUEL, which takes a groundbreaking approach to college access for low-income families.
Miller is honored to accept the Executive Director role at FUEL, an organization she has dedicated herself to since it was founded in 2009. "At FUEL, we have grown exponentially over the past few years and incentivized hundreds of underserved families in Massachusetts to save thousands of dollars for college, and become knowledgeable about accessing higher education," she said. "As Executive Director, I intend to build upon and implement our founder Bob Hildreth's vision of using innovative ways to unlock the pathway to higher education for low-income populations."
Miller's and Hildreth's hard work was recognized nationally for the first time in January with the College Board's 2013 CollegeKeys Compact Innovation Award, FUEL received the honor for its work helping students with the process of "Getting In". Locally, FUEL received the 2012 Mass. Nonprofit Network's Excellence in Innovation Award from its nonprofit peers.
Miller has already proven herself in an executive role. As executive vice president at Sterling Bank, she developed and implemented an original and decisive strategy, helping the bank emerge as an early industry leader at a time when many banks were failing. This resulted in Sterling's acquisition of two failed institutions within a two-week period, tripling the bank's assets to more than $1 billion. Ultimately, the bank was acquired for what was at the time one of the highest multiples ever paid for a New England thrift.
Miller is a dedicated volunteer and resource in the community. She was one of eight outside directors on the board of Newton-Wellesley Hospital, where she served for 10 years during a particularly challenging time for the hospital financially. Newton-Wellesley is now recognized as one of the top 100 best performing hospitals in the country operationally and fiscally. Her wide range of accomplishments and talents – and her commitment to education, family and community – distinguish Miller in her field and make her well-suited to lead FUEL during a critical and exciting period of organizational growth.
About Families United in Educational Leadership (FUEL)
Families United in Educational Leadership (FUEL) is a high-impact nonprofit that inspires low-income families with financial incentives, and offers educational resources for their children's college educations. FUEL was founded by Robert Hildreth, a banker and social entrepreneur, in 2009. The program currently runs successful sites in Boston, Chelsea and Lynn, Massachusetts. More information is available at http://www.fuelaccounts.org.