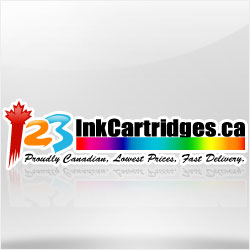 Lachine, QC (PRWEB) March 11, 2013
The online store 123inkcartridges.ca just announced a special deal on their HDMI cables. For a limited time, consumers will be able to purchase high quality HDMI cables at half the regular price. The Buy One Get One 6ft is a special purchase offered by the well known accessory store. Consumers who purchase a Premium HDMI 3D cable of any length will get an additional 6ft cable with it. 123inkcartridges.ca has Premium HDMI cables of varying lengths which include cables from 3 feet to 50 feet long.
The store offers several different lengths of cables at reasonable prices and then throws in an additional 6ft cable with the purchase. The high quality 50 ft Premium HDMI 3D cable is offered to consumers for $34.99, while the 3ft cable is available for just $6.99. Sizes in between this range are priced accordingly. No matter what length of cable is purchased, the consumer will also receive a 6ft HDMI cable with it.
123inkcartridges.ca continues to offer these types of high quality products to online shoppers. The store's inventory can be viewed online at http://www.123inkcartridges.ca/catalog/search?q=Buy+One+Get+One+6ft. Consumers can view all of the different HDMI cables that are included in the store's inventory on their site. They also provide a knowledgeable and experienced customer service staff who can assist consumers in finding products and making their purchases.
About 123inkcartridges.ca
The online distributer started out slowly by offering ink and toner cartridges for printers. They were determined to offer only the highest quality products and at the same time keep the prices at a reasonable level. The company reached a high level of popularity quickly and soon began to expand their inventory to include computer related products as well. In just a short time, 123inkcartridges.ca became one of the premier online distributers of printer and computer supplies and accessories in North America. They continue to offer only the highest quality products at reasonable prices and continue to expand to include the latest in products. The store's entire inventory can be viewed at their official store site at: http://www.123inkcartridges.ca.