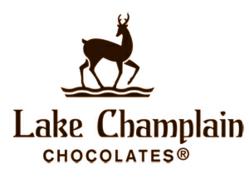 Burlington, VT (PRWEB) March 06, 2013
As a continuation of Lake Champlain Chocolates' commitment to ethical trade and direct-source relationships, the Vermont chocolate company is proud to be working with the World Cocoa Foundation's Empowering Cocoa Households with Opportunities and Education Solutions (WCF ECHOES) by supporting a three-year Family Support Scholarship Program. Many families in the Ivory Coast have difficulty affording school uniforms and supplies because of limited household incomes. This means children may work on cocoa farms when financially necessary, or they may attend school, but lack the most basic supplies. The Family Support Scholarship Program addresses this issue by expanding business opportunities for women while making education more accessible and increasing retention rates.
"By working with the World Cocoa Foundation on this program, we can have a profound and lasting effect on families in cocoa-growing regions, with communities benefitting well beyond the duration of the three-year scholarship," says Jim Lampman, Founder and President of Lake Champlain Chocolates. "This is just one more way we can have a positive impact on the cocoa supply chain, reduce child labor, and empower cocoa-growing communities."
The scholarship will help reach approximately 50 families over the course of three years and will be used to simultaneously support youth education, by increasing secondary school retention rates, while also enhancing the mother's income-generation potential. A business training workshop for the women and scholar mentors for the children, with close monitoring of both, are key components of the program. Lake Champlain Chocolates' contribution towards the scholarship will help ensure that more children are able to stay in school, thus helping to reduce the amount of child labor in selected cocoa growing communities.
"The Lake Champlain Chocolates Family Support Scholarship will directly support opportunities for at least 50 women entrepreneurs, who are the backbone of many cocoa-growing households in West and Central Africa. It is a model for the cocoa industry," says Bill Guyton, president, World Cocoa Foundation
"As the program is launched and the families are selected, we look forward to sharing the story of how the program improves the families' livelihoods through their education and small business successes with our customers," says Lampman.
The program begins with the community selection process in the spring, followed by the family selection process and then distribution of the scholarships by late fall.
###
About Lake Champlain Chocolates
A pioneer in the American chocolate movement, Lake Champlain Chocolates is a family-owned company located in Burlington, Vermont. In 1983, Jim Lampman declared he would create upscale American chocolates that would "rival the Belgians." Thirty years later, the Lampman family has done just that, by introducing European flavors and tastes using local, Vermont ingredients and by taking a craftsman's approach to chocolate: creativity, patience and mastery. This level of care and craft leads to chocolates that win high praise, year after year, from customers and industry experts alike. Lake Champlain Chocolates are handmade by people who are passionate about their work; products include chocolate bars, as well as the best-selling Five Star Bars, truffles, Chocolates of Vermont, caramels, gift assortments and gourmet hot chocolate and are available online, nationwide at natural food stores and co-ops, such as Whole Foods Market, specialty food and gift stores, and at their three company-owned stores in Vermont.
About the World Cocoa Foundation
The World Cocoa Foundation (WCF) is an international membership foundation that promotes a sustainable cocoa economy by providing cocoa farmers with the tools they need to grow more and better cocoa, market it successfully, and make greater profits. WCF's membership includes cocoa and chocolate manufacturers, processors, supply chain managers, and other companies worldwide, representing more than 80 percent of the global cocoa market.