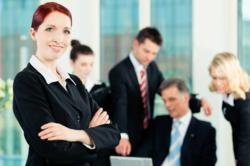 Personal branding tools are as effective as marketing campaigns
Washington, DC (PRWEB) March 06, 2013
Personal branding contributes to establishing and nurturing brand identity for businesses, in the same way that marketing campaigns add value to well established brands. More and more entrepreneurs employ personal branding as a means to raise brand awareness and build brand equity. In response, California State Business Network has created, and recently launched, instrumental personal branding solutions that support valuable communication of brand messaging.
As mentioned on http://www.castatebusinessnetwork.org, a strong and positive personal brand helps entrepreneurs reinforce their business brands. It is an additional tool that complements other marketing efforts by generating more positive publicity. California State Business Network introduces a package of new and upgraded programs that help businesses expand and professionals grow by adopting precise personal branding tools.
Digital avenues are responsible for erecting and developing thousands of brands. In today's era defined by technological advancements, the power of the marketing power of the Internet is impossible to ignore. California State Business Network assists members in setting up social media and other digital mediums to work in their favor. Members acquire positive PR and branch out their business to reach the desired objectives. Here are some of these new digital solutions:

Personalized Action Website - A personalized website endorsed by a prestigious third party such as California State Business Network brings members, their accomplishments, and their business to the forefront of search engine results. All members benefit from a state-accredited website, which drives traffic to their business, exposes products and goods to a highly responsive audience, and increases conversion rate.
Video Release - Video has unbelievable power in the online world. Search engines prefers it to other formats, while visitors find watching videos more interesting than reading text. California State Business Network puts members, their business, products, services, and accomplishments in a professionally executed video release, performed by professional actors. This video release is then syndicated through the right channels and featured on members' websites. The ultimate goal is to enhance brand communication.
Social Media Setup - California State Business Network has set up solid partnerships with key social media outlets. As a result, members as well as their businesses are featured on major social media platforms in order to generate more traffic, raise brand awareness, expand their network, and reinforce their brand.
For more information about California State Business Network and the recently released personal branding package, please visit http://www.castatebusinessnetwork.org.
About California State Business Network:
California State Business Network (CA-SBN) is a career and business development program established to promote job growth, commerce and networking. It is equipped with the tools, expertise and connectivity to help businesses expand their influence while forging strategic alliances necessary to attain higher levels of achievement. With its integrated infrastructure, CA-SBN holds a powerful online platform for building fundamental connections on a local, state and national scale.