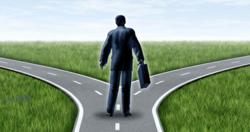 Stimulate career growth through expert advice, top-notch tools, and enhanced connectivity
Washington, DC (PRWEB) March 06, 2013
California State Business Network has recently announced the addition of several key programs to their career resource center to boost up members' odds of advancing on the career ladder, taking new paths in their professional development, or determining the right employment option. The new career resource center features the latest digital tools structured to meet the particular needs of each member.
The Internet, with the influential social media platforms and varied networking resources, has become instrumental in the process of pinpointing the right job and getting hired. On the other hand, recruiters use the benefits of the virtual world to identify and screen the best candidates on their side. Within this context, California State Business Network has established new programs that cover every aspect of career development with the right digital approach.
Here are some of their latest developments in the field:

Work Smart Program - California State Business Network encourages members to stay current on everything that has an impact in their line of work so as to be able to face effectively the challenges of increased competitiveness. The Work Smart Program feeds members with the latest news, advice, views, and tips on economic trends, community events, industry progress, labor market movements, and other relevant aspects.
Exploring Career Options - California State Business Network holds great awareness of the positive impact that the digital era has brought upon the job market. As a result, they have incorporated a smart digital job board where members are enabled to search and analyze all permanent and temporary job alternatives, in every line of business, industry, profession, or location across the country.
Mentor's Program - The importance of expert advice for the career growth is incommensurable. In accordance, California State Business Network has introduced the mentorship program where younger members can use the hands-on insight of seasoned experts that share the same career path and have become leaders in their areas of expertise. The mentorship program is beneficial for both parties, as the more experienced members get to share their knowledge and proficiency while younger colleagues enhance their careers efficiently.
Scholarship Opportunities - Often, the fate of professional individuals is determined by their academic foundation. As educational endeavors entail substantial financial support, many talented and capable people are deprived of the opportunity to reach their full potential professionally. In response, California State Business Network has implemented a scholarship program that offers yearly financial endowment to two distinguished members seeking professional accomplishment through academic programs.
For more information about the latest highlights of the new career resource center developed by California State Business Network, please visit http://www.castatebusinessnetwork.org.
About California State Business Network:
California State Business Network (CA-SBN) is a career and business development program established to promote job growth, commerce and networking. It is equipped with the tools, expertise and connectivity to help businesses expand their influence while forging strategic alliances necessary to attain higher levels of achievement. With its integrated infrastructure, CA-SBN holds a powerful online platform for building fundamental connections on a local, state and national scale.