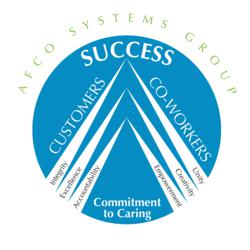 Farmingdale, NY (PRWEB) March 07, 2013
"The S-Series and T-Series cabinets are both highly configurable with many options and accessories that are designed with the dynamic datacenter in mind. Each datacenter is different and through our practice of customizing products for our clients; we took the opportunity to take some of the creative more common solutions created for clients and productized them as part of our standard product line" – Michael Mallia, CEO.
S-Series
The S-Series Cabinet line are constructed from 14 & 16 gauge steel and offer a wide range of standard configurations to accommodate each datacenter's unique requirements. Key Features of the S-Series include industry standard 19" EIA Mounting Rails, a 3,000 lbs. static load rating, and multiple Cable Management, PDU, and Airflow optional accessories.
The S-Series line also has a server or network Chimney cabinet that is a flexible solution to housing servers in a ducted return datacenter. The rear door on the S-Series Chimney cabinet has a unique refrigerator seal, cam latch handle and acrylic glass insert that provides datacenter techs visibility into the cabinet. The S-Series Chimney Server Cabinet will be available for viewing at the show.
T-Series
The T-Series Cabinet line is an advanced form of cabinet manufacturing utilizing a tubular steel construction which has been rated in some models to ensure the integrity of up to 4,000 lbs. of dynamic load. This solution is ideal for applications involving integration services where racks will be fully populated prior to its final destination, long distance shipping and locations in which a seismically compatible cabinet is needed for high rated earthquake zones. The T-Series accommodates a wide range of standard configurations to meet your datacenter's unique needs and requirements, including Cable Management, PDU mounting and Airflow optional accessories. The T-Series Server Cabinet will also be available at the show.
Both the S-Series and T-Series datacenter cabinets are trusted products by many high profile IT departments around the world. AFCO is a prominent and well known manufacturer of datacenter products that is able to help datacenters overcome the challenges they face. AFCO's product specialists and engineers can create a completely custom situation for any datacenter challenge.
Aisle Containment brings cooling control to the aisle level. Capturing the cooled air in a cold aisle can greatly improve the server and switch inlet temperatures. Capturing hot exhaust air in a hot‐aisle containment plan, can greatly improve room heat dissipation. AFCO Systems provides a wide variety of aisle configurations for ease of implementation. AFCO's Aisle Containment systems are sealed at installation to prevent leakage. The company's airflow management heritage guarantees you an optimal result that will bring energy savings directly to your bottom line.
Dual & Single Sliding Containment Doors - A direct installation to AFCO enclosure systems and can retrofit to other cabinets in legacy installs. Sealed door and door frame installations to eliminate airflow leakage. Full view clear doors ensuring visibility and safety. Heavy duty, welded, steel construction with powder coating
Drop Away Roof Panels - Optional riser kit for added height. Designed to enclose an aisle, most efficient with Cold Aisle Containment, and are easy to install. The panels lie directly on top of the cabinets and span across the aisle. AFCO's Drop Away Panels are equipped with drop away material that drops out of the frame when temperatures reach 135°F.
Overhead Vertical Panels - Extend from the top of your cabinet to direct airflow either from you hot aisle, or to you cold aisle. Can also be customized to fit any application. Overhead Panels include AFCO's universal mounting brackets that can be used on any server or network cabinet.
Adjustable Gap Panels - Designed to provide air flow containment between aisle obstructions, perimeter walls, and various other unwanted openings. The Adjustable Gap Panel is modular and can be configured to retro fit any application. This is the perfect product to aid in air flow containment, as well as providing a clean look to your data center. Contact a product specialist today to learn more.
About AFCO Systems:
AFCO Systems is a leading manufacturer of racks, cabinets, enclosures, and air containment systems for the data center and telecommunications industry. Since the company's founding in 1971, AFCO has been an industry pioneer with numerous patents and cutting edge designs that accommodate cabling, cooling, power, integration services, and on-site end-user usability challenges and requirements. The ability to deliver a wide range of standard products to address end-user specific requirements has led many companies in the Fortune 500 to choose AFCO as their strategic partner with their data center and telecom infrastructure needs. AFCO manufacturers its products in its lean manufacturing plant in Farmingdale, NY with additional manufacturing operations internationally to support its clients in EMEA and APAC market.