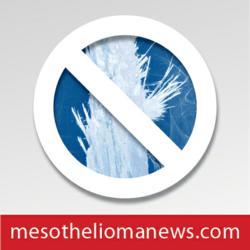 DALLAS (PRWEB) March 06, 2013
Described as a "first-in-man" trial, since it takes a very long time for experimental drugs to be approved for testing on human beings, GL-ONC1 has passed muster. Co-sponsored by New York Memorial Sloan-Kettering Cancer Center and San Diego pharmaceutical manufacturer Genelux Corporation, investigative trials now underway could enroll as many as 54 pleural mesothelioma patients, according to a company statement.
GL-ONC1 is a manmade vaccine virus whose genetic instructions have been recoded. Administered by local injection directly into the pleural cavity (space between the inner and outer lung membranes), it is programmed to locate, enter, colonize, and destroy malignant mesothelioma cells without harming healthy tissues or organs. GL-ONC1 is designed to both facilitate detection and attack a pernicious mesothelioma complication called pleural effusion (malignant fluid build-up) that diminishes breathing capacity in an estimated 30 percent of mesothelioma sufferers. To aid diagnosis, the virus produces a green fluorescent protein, traced internally to monitor progression of the disease.
Dr. Valerie Rusch, head thoracic surgeon and mesothelioma expert at Memorial Sloan-Kettering, is Principal Investigator of the "first-in-man" trials. "Malignant pleural effusion can develop in some patients with mesothelioma or other cancers in the chest," she says. "In this study, researchers are determining the highest dose of GL-ONC1 that can be given safely in patients with malignant pleural effusion caused by pleural mesothelioma or lung metastases. Diagnostic capabilities are also delivered simultaneously and directly to tumors."
"In an unprecedented move, the GL-ONC1 'first-of-man' trials in motion at Sloan-Kettering will finally allow preeminent lung cancer specialists to probe the effects of a gene-reparative therapy, specifically on pleural mesothelioma patients," says Russell Budd, president of national mesothelioma law firm Baron and Budd, and staunch supporter of the non-profit organization the Asbestos Disease Awareness Organization (ADAO), whose ninth annual conference is this month in Washington, DC. "The primary aim of this study," says Budd, "is for investigators to discover the impact, positive and/or negative, GL-ONC1 has on the patient and this defiant disease."
ADAO's conference, which takes place March 22-24, will focus on The Asbestos Crisis: New Trends in Prevention and Treatment, with distinguished speakers presenting the latest in experimental gene therapy, including GL-ONC1's landmark approval for Phase I mesothelioma trials on humans. ADAO, the largest independent non-profit organization advocating for those affected by asbestos exposure, continues its powerful work through voluntary sponsorships. The mesothelioma lawyers at Baron and Budd this year repeated platinum sponsorship to ADAO, paralleling the organization's mission to stop global asbestos use and encourage medical breakthroughs for detection and treatment. For 35 years, mesothelioma attorneys at Baron and Budd have battled tenaciously for rights of mesothelioma patients and others afflicted by asbestos exposure.
For more information on ADAO and to learn more about the ninth annual conference, visit:
http://www.asbestosdiseaseawareness.org.
If someone you love has been diagnosed with mesothelioma learn about your options at http://www.mesotheliomanews.com, an independent online forum underwritten by Baron and Budd.