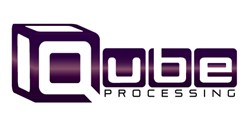 We're excited about the speed that Qube is growing and even more excited to be able to offer lucrative and rewarding positions to the job force. - K. Peake, National Sales Recruiter for Qube Processing
Dallas, TX (PRWEB) March 06, 2013
As a relative newcomer to the credit card processing industry Qube Processing is quickly gaining recognition within the small business community. With a mission of providing merchants the latest payment solutions, revenue-building services and world class service, Qube Processing has paved a path for growth. Qube Processing announces its expansion and is accepting applications for internal and external sales professionals.
In an economy where the job hunt is overwhelming, Qube Processing is proud to open its doors to internal employees for multiple departments as well as a dynamic sales force nationwide. Kristen Peake, National Sales Recruiter for Qube says, "We're excited about the speed that Qube is growing and even more excited to be able to offer lucrative and rewarding positions to the job force."
With great compensation packages and tremendous room for advancement both internally and as part of the outside sales force, Qube offers competitive pay and a work environment built around teamwork. Qube desires entrepreneur-driven individuals looking for a challenging opportunity with a company that believes in its products and enables growth within the organization.
About Qube Processing
Located in Dallas, Texas Qube Processing is quickly becoming a staple name in small businesses throughout the United States. With a background of more than a century combined payment industry experience, Qube Processing's executive management team has one mission: to empower merchants by providing world class service, as well as, cutting edge payment solutions and technologies for revenue and small business growth. Qube Processing has payment experts nationwide ready to meet with new merchants, starting with a no-cost consultation. Qube Processing offers a wide selection of point-of-sale systems tailored to each merchants' needs from the traditional countertop terminal, the most secure cash register on the market, payments for Smartphone such as IPhone and IPad, and the latest Android tablet to accept payments virtually anywhere. Learn more at http://www.qubepro.com , http://www.facebook.com/QubeProcessing , http://www.twitter.com/QubePro or call toll-free at 866-428-8908.
###