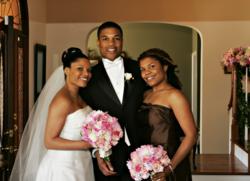 Bartholomew Williams was crying out for help. The University had obligations under the ADA to intervene in a safe and non-violent manner. There is no justification to shoot and kill an unarmed disabled student
San Bernardino CA (PRWEB) March 05, 2013
According to the Complaint, the Williams family is filing the lawsuit to challenge the shooting and killing of their son Bartholomew P Williams by officers of the CSU SBP, which they alleged was unjustified. The lawsuit has been filed in United States District Court and assigned Case No. EDCV12-408 JGB (OPx).
The Williams family alleges that CSU SB did not reasonably accommodate Bartholomew Williams, who was registered as a disabled student. The lawsuit alleges that CSU SB and CSU SBPD did not use proper procedures and tactics in responding to a situation involving a mentally or emotionally disturbed person, failed to summon and wait for the arrival of proper mental health officials or a police crisis intervention team and failed to summon and wait for the arrival of Mr. Williams's family, relatives and/or friends who could have helped to defuse the situation.
Mr. Williams was bipolar and was registered with Cal State San Bernardino as a disabled student. At the time of the shooting, Mr. Williams was unarmed and experiencing an episode of psychological distress. Defendants were on notice that Mr. Williams was a disabled student and had previously exhibited signs of psychological stress. Defendants went to Mr. Williams's residence at student housing to perform a psychological intervention. The lawsuit alleges that rather than encountering Mr. Williams in a manner designed to assist and accommodate him, Defendants engaged in the unnecessary use of force, which unnecessarily and unreasonably escalated to deadly force. The officers were not carrying Tasers, as CSU SBPD does not issue Tasers to its officers. Instead, CSU SBPD officers used firearms, shot Mr. Williams numerous times, and killed him. The Complaint alleges that the use of deadly force against Mr. Williams was both unconstitutional and violated clearly established law that would have been known to any reasonable police officer.
The parents of Bartholomew Williams hope that, in addition to bringing justice to the memory of their son, whose loss is devastating to the entire family, this lawsuit can shed light on the needs of disabled students, and act as a catalyst for training and implementation of the proper tactics emphasizing mental health intervention instead of the unnecessary use of any force when encountering disabled individuals. Bartholomew P. Williams is also survived by his two sisters, Cynthia Benin Lemus and Portia Mount, who share their parents goals of safer policing and humane intervention for disabled persons.
The lawsuit contains causes of action for (1) Unreasonable Use of Deadly Force (42 U.S.C. § 1983); (2) Deprivation of Life Without Due Process (42 U.S.C. § 1983); (3) Interference with Parent-Child Relationship (42 U.S.C. § 1983); (4) Discrimination on Basis of Disability in Violation of ADA (42 U.S.C. § 12101 et seq.); (5) Wrongful Death (Cal. Civ. Proc. Code § 377.60); (6) Violation of California Civil Code §§ 51, 51.7, 52, and 52.1; (7) Battery; and (8) Negligence.
V. James DeSimone of Schonbrun DeSimone Seplow Harris Hoffman & Harrison, LLP, the attorneys representing the Williams family stated: "Bartholomew Williams was crying out for help. The University had obligations under the ADA to intervene in a safe and non-violent manner. There is no justification to shoot and kill an unarmed disabled student."
"We are heartbroken at the loss of our son, Bart. We strongly believe the police acted without regard for his life and are determined to get justice for him," stated his mother Barbara Williams. Paul Williams, his father emphasized, "We want to ensure that other families with loved ones who suffer from mental illness are protected from excessive police force and that out of this tragedy will emerge better police training and greater compassion for persons with mental illness."
For further information, please contact:
V. James DeSimone
Schonbrun DeSimone Seplow
Harris, Hoffman & Harrison LLP
310 396-0731 Ext. 316
vjdesimone(at)gmail(dot)com