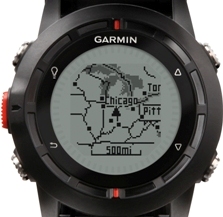 We decided to offer a discount for all law enforcement and firefighters because these people also put their lives on the line every day to keep our country safe
Bozeman, MT (PRWEB) March 07, 2013
The Heart Rate Watch Company will offer a 10% off coupon code to all law enforcement personnel and firefighters in the USA on all Suunto, Timex and Garmin heart rate monitors and GPS watches. Simply call 866-586-7129 to get your discount code with validation.
"We offer this same discount to all US military personnel and it is very popular", says Rusty Squire, President of the Heart Rate Watch Company. He adds, "We decided to offer a discount for all law enforcement and firefighters because these people also put their lives on the line every day to keep our country safe".
Garmin Fenix and Suunto Ambit - Built Tough, Full GPS Navigation
"Two new GPS watches came out that bridged the gap between handheld GPS and heart rate monitor wrist units - the Garmin fenix and the Suunto Ambit", says Squire. He adds, "They are rugged, tough, should last three times as long as the average heart rate monitor and offer top shelf navigation features including track back features".
The company says these two watches have been very popular with military personnel and should be with law enforcement and firefighting personnel as well because of their versatility. "These products have built-in barometric altimeters, can forecast weather, have built-in 3-D compasses, way point marking and serious navigation capabilities", says Squire.
Other Products
The company offers the discounts on all products, except Polar heart rate monitors. As Squire explains, "We keep our prices so low on Polar that there is not even 10% gross profit on the product and you will see our prices are often $50 to $200 below those on the Polar website for various products". He adds, "We already offer the very best available deals on Polar products".
"For firefighters GPS watches should be very useful, especially for wildfires because of the dangerous terrain", says Squire.