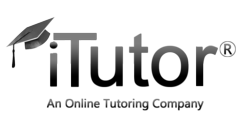 "School districts have needs like any organization. iTutor seeks to fulfill these needs"
New York, NY (PRWEB) March 06, 2013
iTutor Inc. has seen a large amount of success working with school districts in recent years. "School districts have needs like any organization. iTutor seeks to fulfill these needs" says Harry Aurora, CEO of iTutor.com. iTutor has been providing online education solutions for school districts and their students for over a decade.
With schools struggling to meet the common core implementation deadlines and new curriculum requirements it is no question that the problem will loom for years to come. iTutor has a team of highly experienced professionals dedicated to evaluating and executing effective means of keeping the overall student success rate above state standards.
It is for these reasons that iTutor has launched a campaign that encompasses over 50 school districts in the NY Tri-State area educating the educators on the success of these programs. The campaign will include, meetings with district superintendents, PTA presentations, community involvement, print & internet marketing.
Home bound instruction has been an elusive concern in recent years, as the responsibility for this type of instruction is left solely up to individual school districts. Home bound instruction is designed to provide continuity of education services between the classroom and home setting for students whose medical needs, both physical and psychiatric, contraindicate school attendance. iTutor's online tutoring and distance learning programs ensure the continuity and proper environment for optimal learning. Whereas home bound instruction may not be possible due to health related hazards, and or an adult being present during home bound visits, iTutor can deliver this effective home bound instruction without these obstacles.
iTutor combines United States certified educators with its premiere online tutoring platform to engage students after school hours from the comfort of their own home. The company has seen an abundant amount of success with its programs, and the trust being placed with the organization is growing as the success stories travel from district to district.
Headquartered in New York, iTutor Inc. is a team of highly seasoned professionals who with over a decade of experience have created the premiere online tutoring platform. Our programs unlock & optimize the learning potential of students from all over the world. We provide the most effective tools designed for online tutoring and distance learning, to help students of all ages and education levels achieve their educational goals.