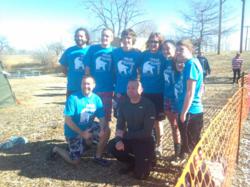 (PRWEB) March 05, 2013
International Student Exchange has long been a supporter of volunteerism and efforts to strengthen communities through service. With the implementation of Project H.E.L.P., ISE has been able to serve both large scale causes, such as the Hurricane Katrina disaster relief effort, to small yet important community outreach programs, such as food pantries and soup kitchens. Some students have even taken the initiative to go out into the community shoveling snow or raking leaves for their neighbors, a task which might not make a global impact, but does improve someone's quality of life and put a smile on his or her face.
As a requirement for ISE's exchange program, each student must complete a minimum of five hours of community service while visiting the United States. While that may not seem like much, five hours can make a huge difference in someone else's life, and the fact is that most students choose to do much, much more. These hours are often completed in between juggling sports competitions, homework, studying, family events, and standardized testing, each student giving as much as they can with the experience and time they have.
Recently one of ISE's students went above and beyond the requirements of his program to raise money for a national organization known as the Special Olympics, which helps athletes with disabilities realize their dreams by organizing some of the largest coordinated sporting events in the country. Participating in Kansas's statewide Polar Plunge, an event that promotes and raises funds for the Kansas Special Olympics, exchange student Martin Honscha from Germany was able to raise a 75 dollar donation that was gladly handed over to the organization.
Working in conjunction with other students from Haysville High School in Kansas, Martin and several others (shown in the photo) took the plunge to help keep this great event going.
Honscha has been in country now for several months and is quite happy to be attending school in Kansas and making American friends. ISE thanks, Honscha and the New Frontier region for all their hard work and dedication both to the student exchange program and to the Kansas Special Olympics. Good luck in the coming months!