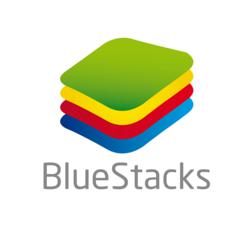 Campbell,CA (PRWEB) March 05, 2013
BlueStacks, the company that runs mobile apps to larger screens with its proprietary "LayerCake" technology, has received an investment from Intel Capital. Specific terms were not disclosed.
Bluestacks and Intel are working together to ensure that BlueStacks is optimized for hardware running Intel chips. On February 15, BlueStacks launched a Surface Pro-optimized version of its popular App Player software, which recently passed 5 million downloads. The Surface Pro comes with an Intel Core i5 Processor.
"Intel is a massive force in the valley and we're happy to have Intel Capital backing us," said BlueStacks CEO, Rosen Sharma. "There are huge benefits to working closely together as we can engineer BlueStacks products to work exceptionally well on Intel-equipped devices."
"Consumers expect to have similar experiences across all devices, and that includes having access to the same popular apps," said Dave Flanagan, managing director, Intel Capital. "Bluestacks technology is a key catalyst for us in enabling mobile apps to run on any type of device." Intel Capital has made recent investments in mobile app developers Animoca and Crowdstar, among many others.
BlueStacks recently announced distribution partnerships with Lenovo and several other large OEMs. The company's App Player product won Best Software at CES 2012 and an Innovation Award for its Mac version at CES 2013. Over 5 million people around the world use App Player to run popular mobile apps like Instagram, Subway Surfers, Kik Messenger and more on PC and Mac. It's the only program that can run graphically intense apps like Blood Brothers and Air Attack HD made for the ARM chip on Intel-based computers. It is also the only product that can run any mobile apps full screen with no pixelation, even on 80 inch screens and above. App Player can be downloaded free at BlueStacks.com.
About BlueStacks
BlueStacks was launched in 2009 to bring the energy of the mobile app world to every type of device. The company is funded with 15M from Intel, Andreessen-Horowitz, Radar Partners, Redpoint, Ignition Partners and Qualcomm. The company's App Player software has been downloaded over 5 million times in less than one year. Join their more than 1 million Facebook fans at Facebook.com/BlueStacksinc, or on Twitter at @BlueStacksinc
About Intel Capital
Intel Capital, Intel's global investment and M&A organization, makes equity investments in innovative technology start-ups and companies worldwide. Intel Capital invests in a broad range of companies offering hardware, software, and services targeting enterprise, mobility, health, consumer Internet, digital media and semiconductor manufacturing. Since 1991, Intel Capital has invested more than US$10.8 billion in over 1,276 companies in 54 countries. In that timeframe, 201 portfolio companies have gone public on various exchanges around the world and 317 were acquired or participated in a merger. In 2012, Intel Capital invested US$352 million in 150 investments with approximately 57 percent of funds invested outside North America. For more information on Intel Capital and its differentiated advantages, visit http://www.intelcapital.com or follow @Intelcapital.