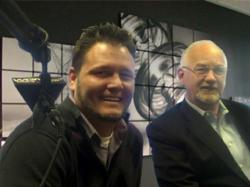 We're building product knowledge with the consumer, bringing transparency to the industry, and building credibility
San Diego, CA (PRWEB) March 06, 2013
Travel To Go, one of America's largest providers of travel services and vacation club products, announces a new outreach program involving a series of shows using one of the most effective communication channels available – radio. The strategic use of the medium and the enormous over the air and online audience that tunes in each day is part of the company's efforts to clarify the way vacation ownership programs work and discuss the differences between traditional timeshare products and the new, flexible vacation programs now available to the traveling public.
The shows will feature Tommy Middaugh, Executive Vice President of Travel To Go, explaining the impact that the recent economic challenges have had on the public's vacation habits and how the travel industry has responded to the changes required to service today's consumer. The next segment is scheduled for March 7th at noon EST at http://player.liquidcompass.net/p/WGIVFM
These radio segments demonstrate Travel To Go's out-of-the box, innovative process in taking their message directly to the consumer through radio's intimate, conversational format according to Middaugh.
"We've seen incredible success from this engaging form of media. We're building product knowledge with the consumer, bringing transparency to the industry, and building credibility," Middaugh said. "We'll also be taking it to the next level with video podcasts of these segments."
Those video segments will be available on the Travel To Go YouTube Channel at http://www.youtube.com/user/MyTravelToGo and provide information about the hidden gems available in the travel marketplace.
"Some of these resorts aren't available through the public networks, the online travel agencies that travelers are used to using, and the ones that are we can get you up to 70 to 75 percent off in certain cases to be able to stay there," added Middaugh.
For more information about the outstanding vacation programs available through Travel To Go, please visit http://www.TravelToGo.com.
About Travel To Go:
Travel To Go offers travel benefits and services to a loyal customer base of 50,000 members and is currently celebrating 23 years in the vacation and travel industry. The company prides itself on its 5-Star service standards and achievement of its mission to "Making Dreams Come True." The company is licensed with all necessary agencies including the states of California, Florida and Hawaii. It maintains an A+ rating with the Better Business Bureau, and is a member of the San Diego Chamber of Commerce, ARDA, and the Cooperative Association of Resort Exchangers (C.A.R.E.). Sky Travel, a division of Travel To Go, is an approved travel agency licensed by the Airline Reporting Corporation (A.R.C.), IATAN and CLIA.
Contact: Renee Wagner/800-477-6331, ext. 116
###
Contact:
Steve Luba
PerspectivePR for Perspective Group
Ph: 407-792-2343