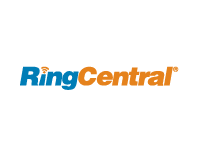 The RingCentral system is extremely versatile and can be configured to fit practically any kind of business...
San Mateo, Calif (PRWEB) March 06, 2013
RingCentral, Inc., a leading cloud business phone system provider, has received PC Magazine Editors' Choice award and an excellent rating for its RingCentral Office cloud business phone solution.
PC Magazine states that, "The RingCentral system is extremely versatile and can be configured to fit practically any kind of business, whether it's a multi-branch organization, a small business with a high number of callers, or just a business trying to keep up a professional image. Even for a highly mobile workforce, the fact that RingCentral can route calls to employee phones means employees never have to give out their personal numbers, but can still be reachable." The review went on to highlight the easy setup process, the remote management abilities, call quality and low cost.
PC Magazine summarizes the review with "If you are in the market for a virtual PBX system that provides incoming and outgoing service, RingCentral Office is highly recommended, making it an Editors' Choice..."
Read the full review at: http://www.pcmag.com/article2/0,2817,2415347,00.asp.
"It's an honor to receive this recognition and award," said Naveen Gupta, chief product officer for RingCentral. "We are committed to bringing businesses of all sizes the latest innovation in cloud business communications so they can keep pace with the demands of a 24/7, mobile world."
RingCentral Office
RingCentral Office is a complete cloud business phone solution that's designed for today's mobile and dispersed workforces. It provides industry-leading capabilities that give businesses a consistent, professional way to keep employees connected to customers and colleagues. It doesn't matter where employees are working or what device they are using, whether it's a desk phone, smartphone, tablet or computer. RingCentral Office is cost effective, simple to manage and easy to scale as a company grows. All that's needed is a broadband connection – no expensive hardware or complex installation is required.
About RingCentral
RingCentral is a leading provider of cloud business phone systems designed for today's mobile and distributed workforce. By combining a hosted, multi-extension business phone system with advanced voice and fax functionality, RingCentral delivers ease of use, flexibility and mobility, which cannot be provided by complex and expensive on-premise legacy phone systems. Headquartered in San Mateo, California, RingCentral is privately held with backing from Sequoia Capital, Khosla Ventures, Cisco, Scale Ventures, and DAG Ventures. For more information on RingCentral products, call 1-877-268-2403 or by visit http://www.ringcentral.com.