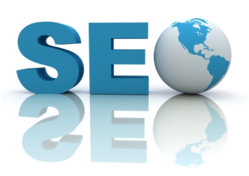 Are you using a safe chiropractic SEO company?
Clinton, IA (PRWEB) March 18, 2013
Chiropractic search engine optimization expert Doctor Mike Hamilton of Inception Chiropractic Websites announces a warning to fellow chiropractors about recent search engine optimization penalties. Many chiropractors today are ending up with website penalties because companies promising top Google ranks are damaging their website domains according to Doctor Hamilton.
Doctor Mike Hamilton commented that, "The Google environment that we live in today is very different than the one we lived in two years ago. It was honestly easy to cheat the system in the past, but those days are over. The bigger problem today is that there are now penalties and filters being applied to websites that have unnatural linking patterns."
"A back link is a link on a website that brings a prospective person to your website. Today Google is looking very closely at those links to determine if a websites is cheating the system. If the back link pattern of a website is not following the guidelines it can be filtered, penalized, or removed from the Google index."
Doctor Hamilton went on to say that, "It's very important today to understand what type of search engine optimization is being done to your website. There are literally thousands of companies out there that will do a website more harm than good. It is important today to know who you are working with when considering a promotion company for internet marketing."
Doctor Hamilton recently put together an SEO guide for chiropractors. The guide is designed to give doctors some understanding of what this topic is all about. It is his hope that this information will help business owners to avoid the pitfalls that are out there today.
Doctor Mike Hamilton is one of the owners of Inception Websites, and has an outstanding track record in the area of chiropractic marketing. Today his focus is on helping fellow chiropractors reach their practice goals.
For more information about SEO or search engine optimization for chiropractic you can visit Doctor Hamilton's website at http://www.inception-chiropractic-websites.com. The website features many articles about chiropractic marketing, chiropractic websites, and chiropractic search engine optimization.