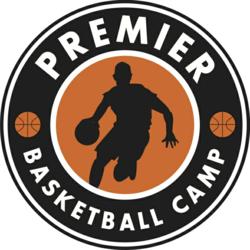 "I have been fortunate to learn from some of the best coaches and train with the most elite trainers. I'm excited to share my passion and knowledge for basketball and training with young basketball enthusiasts."
- Juan Dixon
Baltimore, Maryland (PRWEB) March 06, 2013
Former University of Maryland national champion and all-time leading scorer Juan Dixon, along with former Towson University coach Terry Truax and Camp Director Andrew Rosen announce the launch of Premier Basketball Camp, debuting summer 2013 in Baltimore and Long Island, N.Y.
Premier will offer beginning and advanced athletes ages 8-17 the opportunity to work directly with Dixon and Truax, as well as other top coaches, players, and trainers. Aside from the involvement of Dixon and Truax, Premier differs from other camps by offering top speed and agility specialists, whiteboard sessions, camper weekly evaluations, speed and agility assessment tests and both day and evening sessions.
"Our goal is to take basketball camps to a new level," said Rosen, a Baltimore native and former college player. "Our summer 2013 day and evening programs for boys and girls are designed to measurably improve participants' skills and performance in a fun, motivational atmosphere. After doing our research, we realized that there was a huge void in the offering of total basketball training in this region."
Dixon, a former University of Maryland All-American and NBA first-round draft pick, is eager to share his knowledge and passion with young athletes.
"Throughout my basketball career - on the high school, collegiate and professional levels - I have been fortunate to learn from some of the best coaches and train with the most elite trainers. I'm excited to share my passion and knowledge for basketball and training with young basketball enthusiasts."
Truax brings a quarter-century of Division I basketball coaching experience. Additional experienced coaches and players will bring the participant to staff ratio to 10 to 1, ensuring individualized attention.
Other features of the camp include:

Each camper will learn new skills on daily basis, based on age and skill level.
Progress will be tracked, and an evaluation emailed at the end of the week.
Whiteboard Training – Teaching Strategy
Each camper will receive a speed and agility assessment. Our itinerary includes 25 minutes of speed and agility training each day by our Performance Director and staff.
Parents are invited to a free, weekly, hour-long seminar featuring five guest speakers on topics relevant to student-athletes including injury prevention, communication with coaches, mental aspects of the game, social media compliance, nutrition for optimum performance, and more.
Premier Basketball Camps will be held at Garrison Forest School, The Park School and The Stony Brook School. Three sessions are scheduled at The Garrison Forest School:
July 8-12, 2013 - Boys Ages: 8-17 (9 a.m. to 4 p.m.)
July 8-12, 2013 - Boys Ages: 11-17 (5:15 p.m. to 9:30 p.m.)
July 15-19, 2013 - Girls Ages: 8-17 (9 a.m. to 4 p.m.)
Three sessions are scheduled at The Park School:
July 29-August 2, 2013 - Boys Ages: 12-17 (9 a.m. to 4 p.m.)
August 19-23, 2013 - Boys Ages: 12-17 (9 a.m. to 4 p.m.)
August 19-23, 2013 - Girls Ages: 12-17 (9 a.m. to 4 p.m.)
Two sessions will be held at The Stony Brook School:
June 29-28 - Boys 12-17 (9 a.m. to 4 p.m.)
August 12-16 - Boys Ages: 12-17 (9 a.m. to 4 p.m.)
Before-Care and After-Care are available.
Premier Basketball Camp appreciates the support of sponsors Sports Authority, Gatorade, SKLZ and Fit2Win Sportswear.
For more information about The Premier Basketball Camp, visit http://www.premierbasketballcamp.com or call 1-888-621-9188.
Contact:
Andrew Rosen, Camp Director, 410-988-3583
http://www.premierbasketballcamp.com