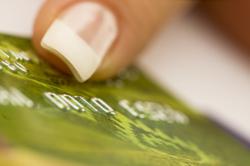 We pride ourselves on all of our green initiatives that we have put in place to make sure we do our part.
Clearwater, Florida (PRWEB) March 12, 2013
"Going Green" is a term that has gained popularity in the public consciousness and has through a slow process been embraced and integrated into the Multifamily Industry. The use of Green Technology while using less of our natural resources still provides residents and property managers a variety of payment options through the web, email, smartphone applications, and text. At its core, RentPaidOnline was built to function in the cloud "SAS" and work solely on green servers. "We are proud of the green initiatives that we have put in place and are committed to do our part," says Steven Foster, Chief Business Development Officer, EVP.
RentPaidOnline is an innovator not only in the payments industry but in how we handle our green initiatives. RentPaidOnline's green endeavors span all the way from our core to how we handle marketing efforts. The major steps below have been implemented to help secure a greener future:
1. Green Servers
2. Email Marketing
3. Email Statements
4. Cloud based service (SAS)
5. Mobile apps for Residents and Property Managers on iPhone and Android
6. Virtual meetings to reduce ecological footprint
6. Variety of payment options as to remove all paper checks and fuel associated with deposits
7. RentPaidOnline plants a tree for every new property we bring on
Eliminating the unnecessary use of paper provides savings in operating expenses while reducing the damaging impact on our environment. RentPaidOnline feels it is the way to go and hope the savings will result in growth throughout our communities, parks, forests and the environment may be enjoyed by the people around us.
About RentPaidOnline™
RentPaidOnline's technology includes a real time web-based and mobile platform for electronic checks, credit cards, and cash payments for the property management industry. EFX Financial Services Inc. was founded in 2006 and processes hundreds of millions of dollars in transaction volume annually throughout the United States and Canada. The key advantages of the RentPaidOnline services are our multiple, innovative, one of a kind payment channels and our "think outside the box" mentality to ensure our clients are always heard first and foremost. EFX Financial Services corporate office is located in Clearwater, FL. EFX Financial Services also has additional offices in Jacksonville, FL., Atlanta, GA., Dallas, TX., and Philadelphia, PA.
For more information about RentPaidOnline or to schedule a personalized one on one with one of RentPaidOnline's executive team, contact us at 855.PMY.RENT(769-7368) or email us at sales(at)rentpaidonline(dot)com, Renters and Property managers are invited to catch up on all things RentPaidOnline via our Renters Room, Pros Corner, and social media outlets Facebook and Twitter.