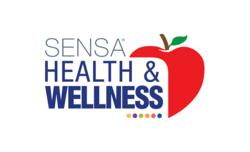 Manhattan Beach, CA (PRWEB) March 06, 2013
SENSA® Products, LLC (SENSA®) today announced that it has partnered with The National Theatre for Children (NTC), an in-school touring educational theatre company, to educate and get students excited about living a healthy and happy life. This partnership is one of two such ventures SENSA® has launched as part of its SENSA® Health & Wellness initiative; SENSA® launched its other program in February 2013 with After-School All-Stars.
Through the partnership, SENSA® and NTC will produce Food, Fit n' Fun a program, offering comprehensive, multiplatform educational curriculum. The program uses sketch comedy featuring characters that appeal to middle school students. Students will learn the importance of healthy eating, proper portion control, physical activity, and how to make health and wellness part of their daily routine. The 40-minute live theatre shows will take place in 40 schools throughout Los Angeles and Alabama, and will be performed by professional actors from NTC.
"Most eating and exercise habits are formed during childhood, so the small steps students can take to eat better and get moving today can make all the difference in their future," said Kristin Chadwick, President of SENSA®. "With this initiative, we hope to teach students the importance of nutrition and exercise habits in a fun, interactive way that will stick with them throughout their lives."
Founded in 1978, NTC dedicated itself to educating young people on important and timely curricular subjects by offering live, educational theatre to schools. NTC also has added printed curriculum and multiplatform media to further educate and get students excited about living a healthy and happy life.
"NTC works with organizations that have a mission to make a real difference in their communities," said Ward Eames, Founder & President of NTC. "SENSA® is a natural partner for us as we both share the goal of educating and impacting the health and wellness of today's youth. We are excited to work with SENSA® and teach students healthy habits that last a lifetime."
To learn more about The National Theatre for Children, please visit nationaltheatre.com.
For more information about SENSA®, please visit http://sensahealthandwellness.com/.
About SENSA®
SENSA® advocates education and a healthy lifestyle of portion control and regular exercise. For those who want to learn proper portion control, SENSA® is a simple and effective weight-loss solution that helps people to achieve a healthy weight while still enjoying a happy, meaningful life. It has helped hundreds of thousands of people lose weight without traditional dieting, stimulants or pills. For more information, visit http://www.sensahealthandwellness.com.
About The National Theatre for Children
NTC is the largest touring educational theatre company in the world. Since 1978, NTC has successfully tackled one important issue after another including: financial literacy, electrical safety, water conservation, health care, smoking prevention, recycling, wise energy use, renewable energy, nutrition, and bullying prevention, (to name a few). Our educational outreach programs are entirely underwritten by corporate, non-profit and governmental sponsors who want to be associated with delivering healthy-living messages to students and their families. NTC performs approximately 7,000 times a year throughout the country, actively engaging 2.8 million students and parents through its programming. For more information on K-12 enrichment programs, visit nationaltheatre.com