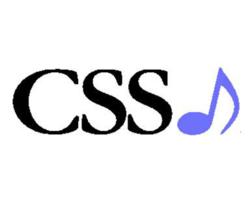 Does the ear differentiate between music it hears on terrestrial radio and Pandora? No. So why then does terrestrial radio pay only ASCAP, BMI, and SESAC while Pandora pays an additional performance royalty to Sound Exchange
Los Angeles, CA (PRWEB) March 06, 2013
CSS Music, a leader in royalty free background music and sound effects, believes new regulations from internet radio pioneer, Pandora Media Inc., are necessary considering surging royalty costs for internet based radio providers.
The Wall Street Journal reports that Pandora radio will limit free listening to 40 hours per month for mobile users. Pandora founder Tim Westergreen insists that this change will affect a mere 4 percent of the services' total monthly users. With Pandora an extra public performance royalty is tacked on in addition to traditional public performance royalties paid to ASCAP, BMI and SESAC. These royalties are split between sound recording artists and copyright holders every time a user listens to a song using an internet radio service. Pandora has been hit particularly hard by these mounting costs. The company's per-track royalty rates have increased more than 25% over the last 3 years, which have made it difficult for Pandora to maintain its free services.
Terrestrial radio stations are not required to pay sound recording artists and record labels a performance royalty. Similarly satellite radio providers have managed to bypass outrageous royalty fees. In 2011 SiriusXM paid less than 10 percent of its revenue in performance royalties while Pandora paid a staggering 50 percent of its revenues in performance royalties.
Mike Fuller Marketing Director of royalty free music library CSS Music questions the varying regulations for radio service providers, "I don't think it is unfair to ask simply this basic question. Does the ear differentiate between music it hears on terrestrial radio and Pandora? No. So why then does terrestrial radio pay only ASCAP, BMI, and SESAC while Pandora pays an additional performance royalty to Sound Exchange, a new society instituted by the Library of Congress. The NAB argues for terrestrial radio and the RIAA and others argue for artists and record labels. Why not simply level the playing field and have all pay the same royalties to the same societies?"
Leading stock music provider, CSS Music maintains that Pandora's decision to limit the monthly music usage seems reasonable in light of the disparity in royalty rates. The reasoning behind a multiple tier royalty approach is unclear. CSS Music questions the fairness of these extra fees that cause internet radio providers to operate under a burden that its terrestrial radio competitors evade.
About CSS Music:
Established in 1982 in Los Angeles, CA, CSS Music is a royalty-free music company with a library of more than 12,000 tracks. CSS Music provides royalty free music and sound FX for film, video and television producers. CSS is dedicated to working with music supervisors, editors, directors and producers to meet their creative needs. For more information on CSS Music visit http://www.cssmusic.com/.