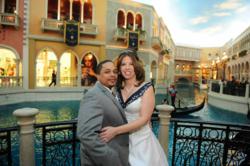 Liposuction can be a life changing event for many women
Las Vegas, NV (PRWEB) March 11, 2013
Angela Hammer, 34, from Charlotte, NC has been dreaming her whole life about the perfect wedding. She's searched far and wide to find the dress that will take his breath away. Her wedding plans started nearly 18 months prior to the wedding date. Everything was falling into place, except she was so self conscious about her arms and didn't feel comfortable in her dress.
That's when she found MyShape Lipo while searching for options on Google. "I wasn't sure what to do, then I found MyShape Lipo and saw all their pictures. I knew I had to do something to feel more comfortable," says Angela.
"I've never really considered liposuction, but this was my wedding and I wanted to look my best," she says. Just 6 months until her wedding and Angela was getting desperate to look her best. The location was booked, cake was chosen and the guest list was complete, but she still didn't feel right. Now it was time for her arm liposuction to give her a boost of confidence for her big day.
Trevor Schmidt PA-C, the liposuction specialist at MyShape Lipo of Las Vegas says, "Liposuction can be a life changing event for many women. It's amazing how even a small reduction in size can give a girl that extra boost in confidence that she so dearly needs to be happy."
Angela flew in to Las Vegas for the specialty liposuction services at MyShape Lipo. "It was so easy, I flew in the night before, had the procedure the next day, then flew home the following day," she says. "They made it so easy for me"
MyShape Lipo caters to out of town travelers. Nearly 68% of their patients fly in from out of state and 5% of those come from out of the country. With the experience of over 10,000 liposuction procedures, Trevor Schmidt PA-C the liposuction specialist has built his reputation on changing the lives of the people he treats.
"I take great pride in helping women to feel their best on their special day," says Schmidt. "It's stories like this that keep me coming in every morning.
MyShape Lipo is Las Vegas's premier liposuction specialty clinic. They offer complementary consultations via phone or in person by calling 702-818-5476. Their all inclusive, affordable prices will fit into any wedding budget.