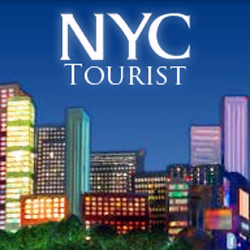 New York, New York (PRWEB) March 06, 2013
Easter break gives students and family the break they need to get away from their daily stress for a few days and head to New York City on vacation. Spring is in the air this time of year, as the flowers start to bloom, the temperatures start to rise and the suitcases coming through JFK and LGA are a little lighter from the lack of goose down and wool. Hopefully. There's no better time to visit NYC this Spring with the family, friends or a loved one than over Easter break. NYCTourist.com has revealed some of the best hotel deals in NYC to make a trip this way even more inciting.
Times Square Hotels
Staybridge Suites Times Square is offering a fabulous "Love New York City" package that includes a 48-hour hop on & off double-decker sightseeing tour, 75 minute Harbor Cruise, 2 tickets to the Empire State Building Observation Deck, a $10 Subway pass for each visitor and a complimentary breakfast buffet every morning. This hotel offers spacious suites with tons of amenities so that the whole family is comfortable the entire vacation. It doesn't get much better than that if you came for some sightseeing in NYC!
The Strand is another NYCTourist.com favorite, with beautiful views of the Empire State Building and a central location that puts travelers next to some of the top NYC attractions. Book a stay at The Strand at least 7 days in advance, and they'll take 10% off the total costs.
Central Park Hotels
Of course when you're coming to New York City in the Spring, you should check out one of the hotels near Central Park. JW Marriott Essex House New York is a great choice for travelers who like to spread out, get comfortable and like enjoying a beautiful view of Central Park in the Springtime. The ideal location of the JW Marriott Essex House New York makes it easy to see all the new Broadway shows opening this Spring, near great shopping to add to this season's wardrobe and close to Fifth Avenue, where the Easter Parade and Bonnet Festival Takes Place every year. Start the day off every morning with a complimentary breakfast for the whole family (two adults and two children) at the hotel!
Other great hotels near Central Park include On The Ave, which is now offering a 10% discount to guests who stay four nights, or the Doubletree Metropolitan, who is offering 10-20% discounts on rooms, buy one, get one tickets to BODIES and a VIP welcome packet for South Street Seaport.
Boutique Hotels in NYC
The SoHotel is one of the most affordable boutique hotels in NYC, and offers even better savings when guests play ahead or stay for 5 nights or more. There are multiple ways to save and tons of things to do in this great neighborhood just a short walk away from SoHotel in NYC.
TriBeCa Blu Hotel is another conveniently located hotel that was newly renovated, near some of the top attractions in NYC but still offers affordable prices!. Find rooms as low as $172 a night, and enjoy the convenience of being close to Little Italy, SoHo, the Brooklyn Bridge, 9/11 Memorial and more!
Renaissance New York Times Square Hotels offers the best of it all! Conveniently located in Times Square with beautiful views, comfortable rooms, and its one of the best pet-friendly hotels in NYC, so you can bring the family bunny on vacation this Easter, or a dog like most families do. After all, what is a family vacation without them? If this is going to be a more exclusive trip, check out the romance package at Renaissance New York Hotel 57, and enjoy an intimate getaway with tons of perks!
Head to New York City this Easter for the parade, egg hunts, fresh blooms and flower shows, a delicious brunch and all the season's new fashions. Bring the whole family or plan a romantic getaway. Whatever you do, use a deal at your New York City Hotel to make your trip more affordable, convenient and luxurious.
About NYCTourist.com:
NYCTourist.com is an authority on traveling to New York City. NYCTourist.com is a one-stop destination when planning a NYC vacation. Find the best information, deals, reviews and tickets for hotels, attractions, Broadway shows and events in New York City. This article was written by Lizz Riggs, editor of NYCTourist.com.