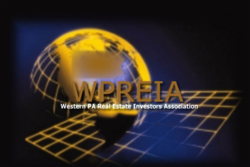 "More Americans have gained wealth with real estate than any other investment vehicle"
Pittsburgh, Pennsylvania (PRWEB) March 12, 2013
Caldwell Holdings is partnering with the Pittsburgh Real Estate Investors Association to promote a free to the public, retirement seminar. The event will take place at the Doubletree Hotel in Green Tree, PA, on March 19th, 2013 at 7 P.M. Everyone in attendance will have the chance to receive a free retirement blueprint. All are welcome, and encouraged to bring guests with them. While not required, it is requested that potential attendees register for free at the Pittsburgh Real Estate Investors web site, where additional details are available. This event is for anyone who has ever asked the question; "what is retirement" or "how do I become rich". The answer to those two questions can be the same thing.
Caldwell Holdings is a Pittsburgh based, veteran owned company, which actively invests in the Pittsburgh metro area, and specializes in purchasing single family, multi-family, and commercial properties in Western Pennsylvania. Caldwell Holdings specializes in taking over debt, short sales, rehabbing neglected properties, estate property, and buying fully leveraged homes. They are a recognized leader in arranging unconventional financing for prospective buyers.
Anyone in Western Pennsylvania who wishes to sell a piece of property is welcome to contact Caldwell Holdings at 724 978 0151, or by going to the company web site at http://sellyourhouseinpittsburghpa.com/
The Pittsburgh Real Estate Investors Association is an education and networking based group of investors who use real estate as their primary investing vehicle. The association is comprised of over 400 real estate investors from nearly every town in the South Western part of Pennsylvania and whose membership includes members who reside as far south as Florida and as far West as Washington State. The Association meets regularly every 3rd Tuesday of the month, at the Green Tree hotel. It also conducts a series of educational forums aimed at education people who wish to use real estate as a retirement, or income producing asset. Special events and social networking events are scheduled often but not on a regular schedule. Guests are welcome. Anyone interested in visiting this group is welcome and it is suggested that a guest member visit the club's web site http://pittsburghreia.com/ for details of their activities.
Conducting the seminar will be a company called Strongbrook from Ogden Utah. Strongbrook is a national leader in providing an all-inclusive retirement plan to its clients. The strength of Storngbrook is that the company actually offers an exclusive list of out of state turnkey real estate investments. Strongbrook, purchases properties in hot real estate markets and then repairs, renovates, and rents the property before they are offered to investors. For more information on Strongbrook or on retirement investing, go to http://retirementinvestor.strongbrook.com/freedom/index.html.