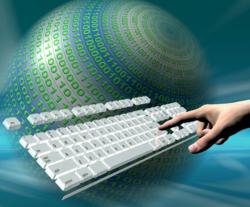 Jigoshop is the best shopping car solution we've found because zone based shipping rates are extremely important for online exporters
Los Angeles, CA (PRWEB) March 05, 2013
Web HSP, an internationally recognized hosting provider based out of Fredericksburg Virginia, announced late Thursday afternoon, they would be integrating the Jigoshop eCommerce plug-in for future WordPress based site designs to its customers throughout North America in need of efficient shopping cart options.
Jigoshop is an extremely user friendly eCommerce plugin for WordPress. Jigoshop is a treat to operate, beginning from the initial install, all the way through to trying the first test order. The Web HSP development teams typically have the system up running in just a few hours. Jigoshop is regarded in the website development industry as one of the premier eCommerce plugins, beating competitor's plugins such as Shopp and WP-eCommerce. WebHSP is thrilled to offer this option to its customers looking to build a new platform that isn't so outdated and problematic.
The experienced staff at Web HSP has clearly paid attention to detail and it's clear that the team has dedicated countless hours' fine tuning the transition into seamlessly integrating Jigoshop. The use of core WordPress data is encouraging, as this will guarantee the longevity of this plugin for new and existing clients looking for the most efficient eCommerce platforms.
Web HSP reminds its many customers, the beauty of Jigoshop is its multitude of product management options which really shine. Now the user has the option of setting up global attributes, while also maintaining the ability to populate the system with unique attributes for various individual products. The general settings offer configurable settings allowing the user to control things like allowed countries, guest checkouts, Localization of weight, currencies and several attractive coupon options.
In addition, Jigoshop provided a completely overhauled range of shipping options. WebHSP CEO Doug Davis explains, "Very few shopping cart platforms have streamlined the complex shipping needs that many global exporters demand. I would encourage our prospective customers to check out how shipping is handled with Jigoshop. It's the best we've found because zone based shipping rates are extremely important for online exporters"
Web HSP is an international web hosting and domain registration provider doing business in North America & Canada for over a decade. They provide dedicated servers, shared web hosting, and domain registration for small businesses including Server Hosting, WordPress Hosting, Reseller Hosting, custom website design and more. These latest WordPress additions will certainly establish Web HSP as an elite digital solutions force in the industry.
For more information, simply visit http://www.webhsp.com, or simply call 1-866-577-1442 to speak with a qualified representative.