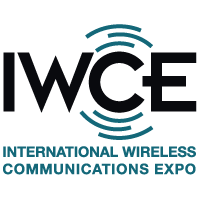 Roseburg, OR (PRWEB) March 06, 2013
The Safer Buildings Coalition (SBC) announced today that its founder, Seth Buechley, will speak at a panel at this year's IWCE Conference. The SBC consists of public-safety, commercial cellular and building owner stakeholders who collaborate to solve the problem of public-safety radio coverage inside buildings. The initiative employs a common sense approach of using awareness, policy and certification standards to ensure that Distributed Antenna Systems (DAS) installations accommodate public-safety radio services used by first responders.
Seth Buechley, founder of the Safer Buildings Coalition, is also president of SOLiD, a manufacturer of innovative DAS and Optical Network Transport solutions. The company's DAS products enable capacity and coverage for commercial wireless, public-safety radio, private 2-way radio and paging on a code-compliant, single-fiber architecture, and have been deployed at leading hospitals, world-class hotels and resorts, Fortune 500 corporate campuses, international airports, professional sports venues, metropolitan subways and other marquee customer sites. SOLiD's optical solutions, based upon advanced DWDM-PON technology (dense wavelength division multiplexing; passive optical network), facilitate myriad communications deployments including symmetrical 1GE and 10GE links, Passive Optical LAN (POL) and backhaul for LTE small cells, Remote Radio Heads (RRH) and WiFi Offload.
Mr. Buechley began his wireless career as co-founder of CORD Communications, a wireless infrastructure development company, which was sold to a public company in 1998. He frequently presents and blogs about converged public safety and cellular DAS.
Event Information
Title: In-Building Wireless and DAS Fundamentals
Session #: M202
Date/Venue: Monday, 03/11/2013 1:00PM - 4:30PM , Room N233
Description: Recognize why and when in building wireless coverage enhancement is needed and the various solutions available. Receive an introduction to the terminology, explanation of various technologies and devices available and examples of basic systems. Explore a wide view of in-building applications, technology and regulatory requirements as well as the basics of distributed antenna systems (DAS) and RF over fiber. Get a firm footing in this technology and how it is applied in real life.
About SOLiD
SOLiD empowers communications through innovative Distributed Antenna System (DAS), Optical Network Transport and Passive Optical LAN (POL) solutions that ensure capacity and coverage for cellular and public-safety throughout buildings, campuses and venues, enable Fronthaul / Backhaul for Small Cell and WiFi Offload deployments, and deliver carrier-grade Fiber-to-the-Room (FTTR) network capacity and reliability to facilitate next-generation voice, data and video applications such as 4KTV.
Learn more at the SOLiD website, read the blog and follow on LinkedIn.
For further information please email info(at)solidtechusa.com or call 888-409-9997.