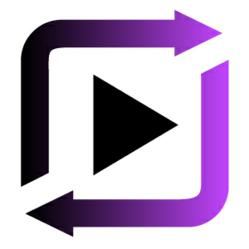 The ArtistWorks Music Campus represents a revolutionary way for regular people to learn from master musicians
Napa, CA (PRWEB) March 06, 2013
ArtistWorks, the leading provider of interactive online music lessons, announced today the launch of their new ArtistWorks Music Campus.
With 24 schools covering everything from rock guitar to classical violin and students in 58 countries around the world, the ArtistWorks Music Campus represents a revolutionary way for regular people to learn from master musicians and connect with other enthusiastic amateurs throughout the world.
This combination of breadth, quality of teachers and interactive engagement of students is simply unprecedented in online music education.
At the heart of the ArtistWorks Music Campus is a patent-pending Video Exchange™ Feedback Platform. Members get access to a comprehensive library of video music lessons. These self-paced lessons represent the seminal curricula of master teachers and players in each instrument and genre. Whenever they have a question, members can submit practice videos to their accomplished teacher.
Their teacher then responds with a personalized video detailing strengths and weaknesses and suggests additional exercises to improve the player's technique. These interactions are paired together on the site as Video Exchanges for all students to learn from. The result is a revolutionary new kind of learning community with an ever-expanding library of lessons.
"We've created a perpetually evolving social learning community for players at all levels to connect with top musicians and like-minded enthusiasts all over the world," said David Butler, Co-Founder and CEO of ArtistWorks. "Our online Music Campus provides a hub for members of all our schools to socialize and learn, and an integrated destination for non-members to discover the breadth of our schools."
Memberships for schools on the ArtistWorks Music Campus, which includes unlimited access to lessons and Video Exchanges, cost $90 for three months, $150 for six months and $240 for a full year. For more information visit artistworks.com
About ArtistWorks, Inc.
Founded in 2008 by former AOL executive David Butler and former financial executive Patricia Butler, ArtistWorks, Inc. is the leader in a new generation of online learning platforms. Their revolutionary global learning community of world-renowned teaching artists and enthusiastic amateurs is dedicated to unleashing the music that lies within all of us. This "next generation" Video Exchange Feedback Platform enables virtuoso musicians to "teach the world" by presenting their musical legacy in the form of HD video lessons to subscribing students. Utilizing simple web cams, smartphones, tablets or video cameras, students are able to submit practice videos and get individualized video feedback and guidance from their teaching artists - creating a constantly evolving two-way, online learning experience.
ArtistWorks currently offers schools from such world-class artists as: Paul Gilbert (rock guitar lessons), Martin Taylor (fingerstyle guitar lessons), Jason Vieaux (classical guitar lessons), Andreas Oberg (jazz guitar lessons), Jeannie Deva (singing lessons), Nathan Cole (violin lessons), Jeffrey Khaner (flute lessons), William Caballero (French horn lessons), David Bilger (trumpet lessons), Ricardo Morales (clarinet lessons), Nathan East (electric bass lessons), John Patitucci (jazz bass lessons), Howard Levy (harmonica lessons), DJ Qbert (DJ lessons), Christie Peery (piano lessons), Thomas Lang (rock drum lessons), Billy Cobham (jazz and fusion drum lessons), Luis Conte (percussion lessons), as well as the ArtistWorks Academy of Bluegrass with Tony Trischka (banjo lessons), Missy Raines (double bass lessons), Bryan Sutton (flatpick guitar lessons), Andy Hall (Dobro lessons), Mike Marshall (mandolin lessons), and Darol Anger (fiddle lessons). For more information, visit http://www.ArtistWorks.com