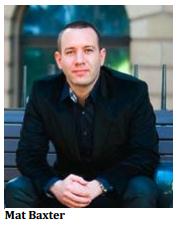 (PRWEB) March 06, 2013
At the awards ceremony held in Sydney on February 28, UM was named by AdNews as the Media Agency of the Year and also Network of the Year, reflecting a strong performance by all UM Australia offices in Canberra, Melbourne, Brisbane and Sydney.
The AdNews accolades followed UM winning Media Agency of the Year at the B&T annual awards announced in December. It is rare for an agency to win the premier award from both these major forums.
The Agency of the Year accolades for UM follow two other major awards won by the agency in 2012. Top industry publisher Mumbrella named UM as Australia's Bravest Agency and the InteractiveAdvertising Bureau also awarded the agency recognition for the Search Marketing Campaign of the Year.
Mat Baxter, CEO of UM Australia, said the awards reflected the quality of the people at the agency, their creativity and hard work. "Finding and developing the best people is the top priority for me and the UM national management team." he said. "This is a restless industry and our skill sets must continue to evolve to ensure our clients are working with the highest quality people and practices."
UM Australia are part of IPG Mediabrands Australia which is Australia's leading marketing services company, providing clients expertise in the full spectrum of communication needs.