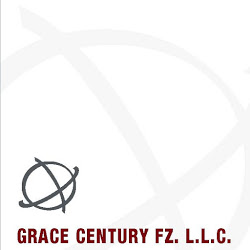 …when we find something good, we want to ride the wave. We want to identify tomorrow's winning companies, help them build and grow and continue to grow.
Ras Al Khaimah (RAK) , UAE (PRWEB) March 06, 2013
Grace Century FZ LLC, an international research and private equity consultancy based out of Ras Al Khaimah (RAK), UAE, points to the 3-hour CNBC interview with legendary investor and industrialist Warren Buffett on CNBC, Monday (March 4th). Buffett, the "Oracle of Omaha," became famous with his no-frills, common sense approach to investing and getting into businesses that made sense and help to build long term. Warren Buffett is never interested in buying and then selling. "Buffett's renowned style is really the hallmark of Grace Century and why we are not considered to be a typical private equity firm," explains Grace Century's President, Scott Wolf. "It's too hard to find 'game-changers' – these are the only types of companies we look for or want to get involved with. Once we've found one, we're not so eager to sell and get out."
According to Wolf, Grace Century's first priority is to provide a successful return on investment on all project involvement, "…when we find something good, we want to ride the wave. We want to identify tomorrow's winning companies, help them build and grow and continue to grow," he says. "We like to design our projects to allow for a greater long-term financially gain--in other words, we like our members to have their cake and eat it too."
In the CNBC interview, Mr. Buffett stated, "the long term Government bonds are the dumbest investment as long term rates have to rise, thus hurting the price of bonds"---a statement that was echoed in Grace Century's 2013 Predictions in late 2012:
Currency/Exchange Rates
"The 'buy the rumor and sell the fact' has proven correct once again," says Wolf, who is also the Director of Research for Grace Century. "The Euro has had everything but the preverbal 'kitchen sink' thrown at it." Grace Century sees the currency holding firm and has told its members to keep an eye on the Euro/Yen for guidance on the markets. It's basically a barometer of risk appetite. The higher the Euro goes against the Yen, the more risk the Market is comfortable in taking. We also have a favorable stance with U.K. Sterling. This will be at the expense of bond prices. Regardless of monetarily manipulation, Scott Wolf and his team sees the U.S. 10-year above 2% and recognizes this is contrary to the Market's general view.
Banking Sectors
Grace Century, through its network partners, sees extremely attractive possibilities in the banking sector. Many institutions, post 2008, have large deposits of un-utilized capital. This should mean, initially, that there will be a strong incentive to lend in 2013—second to a mergers and acquisitions environment.
Real Estate
Grace Century sees a continued recovery in the real estate lending arena. Regionally in the UAE, a continued recovery and expansion is foreseen; especially in the Central and Northern Emirates. Some large projects are well underway. Due to the Arab spring and other instabilities, the UAE should directly benefit from both tourist and investment which might have gone to other areas.
Commodities and Metals
Grace Century sees no improvement in weather patterns or precipitation where it is needed. This should underpin prices on agriculture commodities. A $5/Bu. Corn and $7/Bu. Wheat will be the new norm, even with expected increased plantings. Macro -economic uncertainties and tensions worldwide should drive gold over $2000/oz. "It's still cheap on an inflation adjusted basis," says Wolf. He also warns that if it something isn't already owned, he wouldn't buy it, regardless of his prediction. "It's all about risk and reward," he says, "We're still bullish on gold."
Healthcare
Grace Century continues to favor the healthcare and life sciences sector where technology, innovations, and demographics have created a perfect storm of expansion.
Scott Wolf emphasizes: "…as always, note that these predictions are of our own opinion."
###
About Grace Century
Grace Century FZ LLC an international research and private equity consulting company located in Ras Al Khaimah, United Arab Emirates specializing in conducting due-diligence for its group of international members, as well as assisting firms in the development and execution of "game changing" ideas in the life sciences industry. Utilizing its vast network, Grace Century assists in capital formation, market penetration, joint ventures, and brand development.