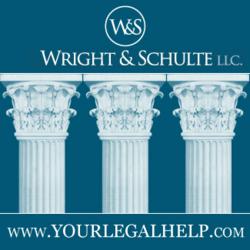 If you or someone you love suffered a heart attack, heart arrhythmia, or sudden death due to Darvon/Darvocet, please visit yourlegalhelp.com, or call 1-800-399-0795 to learn more about your options.
Dayton, OH (PRWEB) March 06, 2013
Richard W. Schulte, a partner with the experienced personal injury law firm of Wright & Schulte LLC, has filed an Amicus Brief with the U.S. Supreme Court on behalf of all persons injured by the prescription drug Propoxyphene, sold generically and under the brand names Darvon and Darvocet. The Brief, dated February 20th, urges the Court to uphold a lower court decision in Bartlett v. Mutual Pharmaceutical Co., which allowed a state law claim of design defect to stand against a generic drug manufacturer. Mr. Schulte filed the Brief together with his Co-Lead Counsel in the federal propoxyphene litigation, and with the Center for Constitutional Litigation. The Supreme Court is scheduled to hear Oral Arguments in Bartlett v. Mutual Pharmaceutical Co. on March 19th, and a decision is expected before July 1st. ( Mutual Pharmaceutical Co. v. Bartlett, 12-142.)
Darvon, Darvocet and generic versions of Propoxyphene were withdrawn from the U.S. market in November 2010, after studies showed that healthy people taking normal doses of the painkiller had experienced serious heart side effects, including heart attacks, heart arrhythmia, and sudden death. Mr. Schulte is serving as Co-Lead counsel in the federal multidistrict litigation established in the U.S. District Court, Eastern District of Kentucky for personal injury claims stemming from the propoxyphene, Darvon and Darvocet recall. (In Re: Darvocet, Darvon and Propoxyphene. Products Liability Litigation - MDL 2226) According to the Amicus Brief filed on behalf of propoxyphene injury victims, the High Court's decision in Bartlett v. Mutual Pharmaceutical Co. will directly affect those claims, as plaintiffs have asserted causes of action for strict liability design defect and/or closely related causes of action under state law.
[fda.gov/NewsEvents/Newsroom/PressAnnouncements/ucm234350.htm]
The Hatch-Waxman Act requires that generic drugs carry the same label warnings as their brand-name counterparts. In 2011, the Supreme Court ruled in Pliva vs. Mensing that because generic manufacturers have no control over product labels, they could not be sued for failing to warn patients about their drugs' risks. (Pliva v. Mensing, 131 S. Ct. 2567 (2011)) This past November, the Supreme Court agreed to take up an appeal of Bartlett, which awarded $21 million to a woman who suffered debilitating injuries after taking a generic version of the drug sulindac. According to a report from Bloomberg.com, the First Circuit Court of Appeals in Massachusetts upheld the award in spite of the Pliva decision, because the plaintiff was not pressing a failure to warn claim, but instead had argued that sulindac was too dangerous to have been on the market. Mutual Pharmaceutical Co. appealed to the Supreme Court, arguing that the First Circuit's decision "blasts a gaping hole" in Pliva.
[ nhpf.org/library/background-papers/BP_HatchWaxman_6-02.pdf ]
[ bloomberg.com/news/2012-11-30/generic-drug-makers-get-top-court-review-on-patient-suits.html ]
In asking the Supreme Court to uphold Bartlett, the propoxyphene plaintiffs assert in their Amicus Brief that state-law design- defect claims are fundamentally different from failure-to-warn claims. "The absence of an adequate warning is not an element of a strict liability design-defect cause of action," plaintiffs argue. "Indeed, a defendant may be held strictly liable even where an adequate warning has been provided: warnings are not a substitute for supplying a reasonably safe product." Plaintiffs go on to assert that claims of design-defect are also consistent with and complementary to Food & Drug Administration (FDA) regulations because, among other things, they "provide incentives for manufacturers to respond promptly to emerging safety risks with their products and supplement the FDA's limited resources for monitoring the safety of drugs after they have been approved." Plaintiffs further point out that the test for imposing design defect liability is the same as that employed by the FDA to determine whether a drug is unsafe for use, as both seek to determine if a drug's risk of harm outweighs its benefits.
Finally, the Amicus Brief asserts that state-law design-defect liability does not conflict with Congress's purposes in enacting Hatch-Waxman, because the Act permits generic drug makers to independently do what state law requires of them. "Petitioner was free to voluntarily withdraw its generic sulindac from the market at any time. That option enabled Petitioner to avoid any risk of liability for selling an unreasonably dangerous drug," the Brief notes.
Wright & Schulte LLC offers free lawsuit evaluations to victims of heart side effects allegedly associated with the use Darvon, Darvocet and generic versions of propoxyphene. If you or someone you love suffered a heart attack, heart arrhythmia, or sudden death due to one of these medications, please visit http://www.yourlegalhelp.com, or call toll-FREE 1-800-399-0795 to learn more about your options for legal recourse.
About Wright & Schulte LLC
Wright & Schulte LLC, an experienced drug injury law firm, is dedicated to the belief that America's legal system should work for the people. Every day, the attorneys of Wright & Schulte LLC stand up for the rights of people who have been injured or wronged, and fight tirelessly to ensure that even the world's most powerful corporations take responsibility for their actions. If you're looking for a law firm that will guarantee the aggressive and personal representation you deserve, please do not hesitate to contact Wright & Schulte LLC today. Free Darvon and Darvocet lawsuit evaluations are available through yourlegalhelp.com, or call 1-800-399-0795.
Contact:
Wright & Schulte LLC
812 East National Road
Vandalia, Ohio 45377
1-800-399-0795