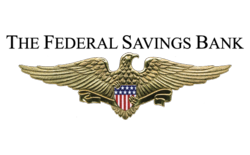 Chicago, IL (PRWEB) March 06, 2013
The Home Price Index, built by CoreLogic, is showing a January rise. The Federal Savings Bank references this report to emphasize that prices in the housing market have stabilized and are rising, as they have done so throughout much of last year. The bank encourages first-time homebuyers and vetereans alike to participate in the post crash housing market.
CoreLogic's Home Price Index showed a 9.7 percent year-over-year increase during January in comparison to the same month last year. The jump was the most significant increase since April 2006 and the 11th straight monthly increases in home prices nationally.
The five states that had the highest home price appreciation during January were Arizona, Nevada, Idaho, California and Hawaii, ranked from the highest to lowest, respectively. The highest appreciation was 20.1 percent in Arizona, followed by a 17.4 percent jump in Nevada.
Hardest-hit markets improve
Some of the hardest-hit markets during the housing downturn have also rebounded during January. Thirteen markets showed improvements, including Phoenix; Sacramento, California; and Detroit. All 13 of the housing markets experienced growth rates from 9 percent to 24 percent, well above the long-term home price growth rate.
How to participate in the housing uptrend
With home prices steadily increasing every month, more first-time homebuyers might be in a rush to purchase a home before the cost is out of their range. "It's important for potential homebuyers to come in and apply for a mortgage so they can see how much of a house they can afford," says Nick, a banker at The Federal Savings Bank. The importance of getting pre-qualified is also important because it lessens the time it takes for a serious buyer to bid on a home. Applying for a loan at low interest should not be difficult now as rates are at decade lows across all 50 states. However, the bank suggests that the current sub 4% rates will not be around for long. For more information to apply for a mortgage visit: TheFederalSavingsBank.com