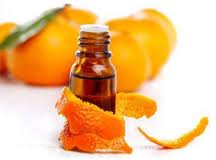 Mandarin Essential Oil is known in France as the "Children's Remedy," for its calming and gentle healing effects.
Pahoa, HI (PRWEB) March 06, 2013
Miracle Botanicals, the leader in 100% Pure Reiki Charged Essential Oils, is now offering Mandarin Essential Oil - one of the most gentle healing and soothing essences - for only $9.97.
Mandarin Essential Oil is one of the most widely used healing oils and is known in France as the "Children's Remedy," for its calming and gentle healing effects. Mandarin may be used before bed to soothe restlessness in adults and children alike.
The oil also effectively balances the digestive system and can be used for any type of upset stomach or bowel issues.
Mandarin Essential Oil is Cold Pressed from the peels of the Italian Mandarin Fruits. Mandarin is one of the few essential oils that may be used during pregnancy, and is commonly used during prenatal massage for the prevention of stretchmarks. Overall, Mandarin Essential Oil is Amazing for the skin and is widely used in skin care products.
General Information:
Botanical Name: Citrus Reticulata
Botanical Family: Rutaceae
Derived From: Peels of the Mandarin Fruit
Origin: Italy
Method of Extraction: Cold Pressed
Aroma: Sweet, Citrusy, Fruity
Physical Description: Orange Colored, Thin Consistency Liquid
Blends With: Bergamot, Cedarwood, Champa Attar, Eucalyptus, Frankincense, Jasmine, Lemon, Melissa, Neroli, Patchouli, Rose, Rosewood, Sandalwood Mysore, Vetiver, Ylang Ylang
Reiki Charged: Mandarin Essential Oil is Reiki Charged with intent to lift one's Perception and Spirit with the Oil's Ultimate Healing Powers!
Indications:
Emotions: Mandarin Essential Oil is a reputed Sedative and may be used to relax and calm nervous tension. Mandarin sedates the body and relieves the mind of stress and anxiety. The oil may also be used for children experiencing anxiety, nervousness, or stress.
The oil may be inhaled, applied to the center of the forehead, or diffused in a room.
Skincare: Mandarin Essential Oil is widely used in cosmetics, soaps, and skin care products.
The oil greatly helps to balance the skin and refine the skin's texture. The oil also acts as a wonderful cell rejuvenator, as it can heal and protect against scarring of the skin. Along with scarring, Mandarin may also be used for the reduction and prevention of stretch marks. The oil can also be used on wounds, as it prevents and fights all infections. Mandarin is also very effective with healing acne and balancing oily skin.
Physical: Mandarin Essential Oil is anti-spasmodic and may assist with spasms in the respiratory system, digestive system, and nervous system. Mandarin may be used near the affected area and the spasm will be cured without any harmful side effects!
Mandarin is also a powerful circulatory, as the oil improves blood and lymph circulation, which assists with rheumatism and arthritis. Mandarin Essential Oil will stimulate excretion of sweat in the body. Through this, the oil will purify the blood by removing toxic and waste substances from the body. Mandarin also promotes regeneration of new cells and tissues, which allows the oil to help quickly heal wounds and cuts.
For the stomach, Mandarin Essential Oil facilitates digestion and may be used after consumption of a large or uneasy to digest meal. The oil will promote digestive juices and bile flowing into the stomach for easy digestion. Mandarin will also maintain an acid and base balance in the stomach to prevent from stomach disorders. Lastly, Mandarin Essential Oil may be used as an overall tonic for the entire body systems.
Spiritual: Spiritually, Mandarin Essential Oil assists us with embracing new changes with excitement and releasing the old with grace and confidence. The oil invites one's spirit to be uplifted and present in each and every moment. Mandarin may be used during ceremony or ritual, as the oil instills peace, harmony, and balance.
Chakras Affected:
First Chakra: Root – Mandarin Essential Oil assists in the Root Chakra through promoting feelings of support. The oil will also help balance earth's energies and encourage tranquility throughout one's being and life.
Third Chakra: Solar Plexus – In the Solar Plexus Chakra, Mandarin Essential Oil instills confidence in one's being and allows one to have the strength to adapt freely and happily to new changes and life paths.
Sixth Chakra: Third Eye – In the Third Eye Chakra, Mandarin supports Clarity and Clear Perception, and Spiritual Purification and Upliftment. The oil encourages one to be present in each moment filled with peace and harmony!
Colors:
Physical Fruit: Orange
Oil: Orange
Etheric: Violet and Blue
Contraindications: Phototoxic. Do Not expose oil to sunlight and Do Not go Sunbathing after application.
Miracle Botanicals is the leading provider of Reiki charged pure essential oils that help people align with their Divine identity and return to their natural state of optimal health, abundance and well being. For more information, please visit http://www.miraclebotanicals.com.
The founder of Miracle Botanicals, Rev. Hope Johnson is devoted to being a clear channel for Divine inspiration and instruction. She is passionate about being a facilitator to expanding Consciousness here on the earth plane through her work and play. Her recorded spiritual insights can be found here: http://www.thewaytotheway.com