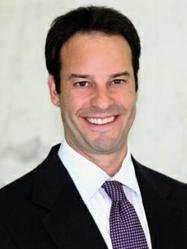 The SuperDoctors® list is the gold standard in terms of recognition for ones professional achievements in the medical community.
Beverly Hills, CA (PRWEB) March 06, 2013
Andrew Weiss, M.D., a Beverly Hills orthopedic surgeon, has been nominated as one of Southern California's SuperDoctors® for the second consecutive year in a row. The SuperDoctors® designation represents an honor made all the more meaningful as it signifies the reputation among and opinions of other highly qualified surgeons, doctors, and medical professionals.
To be a SuperDoctors® nominee is an honor very few receive. This year Dr. Weiss may join the list of colleagues who are recognized as a leader within their field – an honor that comes based on commendations by his work in the medical and surgical community.
"The SuperDoctors® list is the gold standard in terms of recognition for ones professional achievements in the medical community," Dr. Weiss said.
The selection process involves a rigorous multi-step process designed to identify physicians who have attained a high degree of peer recognition and professional achievement. To become a nominee, a research staff selects candidates based on what is deemed "Star Search Credentials" and include:

Years of experience
Hospital appointments
Fellowships
Professional activities
Leadership positions
Board certifications
Publications/lectures
Honors and awards
Other outstanding achievements.
As a fellowship trained, and board-certified orthopedic surgeon, Dr. Andrew Weiss has extensive expertise in general and pediatric orthopedics, orthopedic sports medicine, and orthopedic trauma. He has written many articles on laser surgery and the MRI evaluation of articular cartilage and has lectured extensively on the evaluation and management of sports related injuries.
Dr. Weiss has not only served as a diplomat of the American Board of Orthopaedic Surgery and member of the American Association of Orthopaedic Surgeons, but his professional career includes an appointment as team physician for the UCLA football, volleyball, and baseball teams.
Andrew Weiss, M.D. has a private orthopedic practice in Beverly Hills, California. He attended medical school at the University of California, Los Angeles School of Medicine where he graduated honors/ Alpha Omega Alpha and then completed at an orthopedic surgery residency at UCLA/ Harbor Medical Center. Afterwards, he completed a sports medicine fellowship at UCLA Medical Center. In addition to his private practice, he serves on staff at Cedar Sinai Medical Center. He also performs outpatient surgical procedures at La Peer Health Systems.
La Peer Health Systems is an outpatient surgery center in Beverly Hills, founded by doctors and focused on providing excellent patient care alongside the most cutting-edge medical treatments available. With 40 world-renowned physicians in 13 specialties, we offer comprehensive medical treatment that takes patients from consultation to diagnosis, treatment, surgery, and ultimately aftercare. Our 13 medical departments include orthopedics & sports medicine, gastroenterology, head & neck surgery, colorectal & general surgery, podiatry, ophthalmology, pain management, plastics & reconstructive surgery, gynecology, spine surgery, interventional cardiology, bariatric surgery, and anesthesiology. Unlike large hospitals, La Peer's unique structure offers extremely personal care in a safe and controlled environment.
More information about La Peer Health Systems can be found at http://www.LaPeerHealth.com