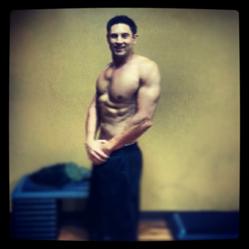 Monroe Wisconsin (PRWEB) March 07, 2013
Exercise is an essential part of a healthy lifestyle but one major component that can be commonly over looked is the diet aspect of daily life. The word diet has a negative connotation in most social circles.
One big step that is commonly overlooked is the consumption alcohol. On average one beer has ten grams of carbohydrates and nine grams of sugar. Liquor however is a different story. Even though vodka contains zero carbohydrates one shot still contains ninety-eight calories. Once the shot of liquor is mixed with soda the nutritional content changes significantly. One twenty ounce bottle of Coca-Cola contains seventy grams of sugar, seventy grams of carbohydrates, sixty milligrams of sodium, and two hundred and sixty calories.
Scott Tischler does not advocate drinking however he realizes that for many people drinking is a big part of their life. Here are a few rules to follow when drinking while trying to lose weight.
1. If drinking is a social obligation then limit it one night a week.
2. Limit drinking to a specified number of drinks. Once the drinking limit is hit continue to drink water.
3. Consider straight shots and not mixing with soda. The soda and the fruity drinks will exceed your daily sugar intake and ruin all the hard work done during the week.
4. Remember that water is a dieters best friend. Add a little lemon or lime to water it will not only taste better, it will also speed up a metabolism.
Scott Tischler is committed to helping those who are victims of obesity in achieving their fitness goals by helping them not only lose the weight, but learning how to keep it off permanently by developing new habits and educating them on what they should and should not be eating.