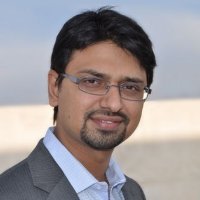 "I am excited to play an integral part in the growth of INSZoom"
San Ramon, CA (PRWEB) March 07, 2013
INSZoom.com, Inc., the world's leading provider of immigration case management and compliance solutions, announces the addition of the newest member of its senior leadership team. In January 2013, Vishwas Mudagal joined INSZoom as its new Vice President of Products and Marketing. Mudagal joins the company at a sentinel moment in its path of continued growth.
"INSZoom has been the leader in the immigration technology vertical for more than a decade and is now poised to establish itself as a major player in the global mobility and human resource technology arenas," said Umesh Vaidyamath, founder and CEO of INSZoom. "Vishwas is a seasoned veteran in product development and marketing and will play an instrumental role in our expansion into newer and larger business environments."
"In my career, I've partnered with companies at the cutting edge of technology who are major forces in their distinct industries, said Mudagal. INSZoom¹s technology is a mainstay in the immigration software field, but it also has the potential to become a major force in legal and human capital management technologies worldwide. I am excited to play an integral part in this growth."
Mudagal is an established entrepreneur with hands-on technology and management experience and a proven record of building brands and products. He comes with over a decade of diverse experience across entrepreneurial & corporate spheres. He has helped global companies of all sizes establish and scale software development centers, products, sales, operations and strategies in global markets.
Mudagal was previously the CEO – India of Castle Rock Research Corporation and was CEO and co-founder of JobeeHive.com, the leading employer-research focused internet platform in India. He received the Star Entrepreneur Award from Indira India Innovation Summit 2011 in recognition of his contribution to entrepreneurship and innovation. He has been widely recognized and quoted in leading Asian newspapers, including The Times of India, Economic Times and the Deccan Herald.