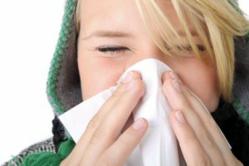 When taken for long periods, steroid drugs do not cure and ofter make hay fever allergiers worse by depressing immune defenses.
(PRWEB) March 07, 2013
It's spring time once again and the world is refreshed with brand new colors in place of autumn's frosty beauty. As Robin Williams once said, spring is nature's way of saying "Let's Party!" But while nature may be partying its way to summer, for us life goes on. There's work, there's school, there's spring break, there's spring cleaning - there is a lot of business to attend to. And if you're one of the not-so-fortunate, there's the seasonal allergies called hay fever to deal with. And you're not alone in your quest for preventing allergies.
As millions of people look forward to spring fever, millions also dread the onslaught of hay fever. This malady can occur either indoors or outdoors so there's no hiding from runny nose, constant sneezing or coughing, itchy eyes, sore throat and worse, wheezing. The following elements may trigger your respiratory allergy:

Mold spores
Asbestos
Smoke fumes
Pollen
Dust
However, according to experts, hay fever generally occurs when your body has an excessive buildup of mucus. "Mucus harbors environment irritants," says Dr. Lindsey Duncan, ND, CN. However, before you grab some common drugstore meds or your usual prescription, keep in mind that these drugs in general only cover up the symptoms of allergy. Plus, frequent intake could lead to greater dependence on the medication. "When taken for long periods, steroid drugs do not cure and often make hay fever allergies worse by depressing immune defenses and impeding allergen elimination," Dr. Duncan adds.
So that you can manage your allergies without getting too dependent on medications, here are some expert tips on how to avoid hay fever the natural way.
Eat Right
As much as possible, don't consume too much food that formulates mucus in your system such as dairy. Lessen you intake of preserved foods, caffeine and sugar. This kind of unhealthy diet decreases the detoxification in the blood, can cause liver problems and increases allergic reactions. The recommended foods include:
Fresh fruit and vegetables
Whole grains
Yogurt and other foods with active cultures
Vitamin C-rich food such as berries and citrus
Fish oil supplements or oily seafood like salmon, mackerel, herring, sardines and albacore tuna (2 to 3x per week)
Cabbage, garlic and other sulfur-rich foods
Foods with omega-3 such as spinach and seaweeds
Nettle tea (3 to 5 cups daily)
Dandelion tea
Milk thistle
Spring Cleaning
While it is quite difficult to control outdoor allergens, you can certainly help create an allergy-free indoor environment. Check out our PURE products and learn more about having fresh, clean surroundings in your home or office. Our state of the art air filter systems will help you easily get rid of pet dander, pollen, mold spore, smoke and dust. Other tips for getting your indoor environment fresh and ready for spring time include:
Using toiletries, cosmetics and household products that are natural and unscented.
Vacuuming your carpets and draperies on a regular basis.
Clearing up unnecessary clutter to lessen dust buildup.
Having a separate room or storage for shoes and clothing you wore outdoors.
Bathing and grooming your cats and dogs on a frequent basis.
Installation of air filters and using allergy-friendly products such as those available.
Improving Lifestyle Habits
Living a healthier lifestyle may sound like a tedious option, but being sedentary or indulging in a smoking habit can really increase your chances of allergy attacks. So here are some reminders of what to do:
Quit smoking
Avoid secondary smoke
Exercise regularly. It's ideal to combine 2 to 3 exercise methods such as yoga, weight training and zumba. Or you can do tai chi, yoga and some time on the treadmill. The variety allows your workout sessions to be more effective in boosting your immune system.
Workout in an allergy-friendly indoor environment to lessen pollen exposure.
If you're up to alternative remedy, consult a licensed acupuncturist on how this 3,000-year old Chinese practice can help alleviate your allergies.
Try out one of the ayurvedic medicine treatments, the neti pot. This has also been around for thousands of years and has been proven to remove allergens and irritants from your sinuses without the adverse effects of pharmaceutical decongestants. The neti pot is available in health stores and the packaging comes with application instructions.
Here at PURE, we always recommend the safest choices to preventing allergies. However, we're not discouraging you from taking pharmaceutical medications, we're just making you aware that there can be possible adverse effects and that there are alternative ways available. As always, don't forget to consult your doctor first. Have fun this spring time!