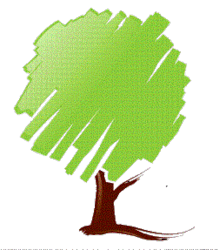 Life, Earth & Health Sciences - EurekaMag.com
Mannheim, Germany (PRWEB) March 07, 2013
The Life, Earth and Health Sciences Online Magazine EurekaMag was launched in November 1998 as the online version of the French science magazine "Eurêka - Le magazine des sciences" published by Bayard since 1995. During the past decade, it has emerged as a comprehensive aggregator of references and reviews in biology, in the applied life sciences agriculture, horticulture and forestry, in the earth sciences, in the environmental sciences, and in the health sciences.
The Life, Earth and Health Sciences Online Research Category provides an extensive collection of references and abstracts covering these basic and applied sciences. It contains a total of 36,061,439 entries. This category provides scientific information and links to peer-reviewed papers, research articles, theses, books, abstracts, and other scholarly literature. Many of these entries are unique and can, thus, not be retrieved anywhere else on the Internet. Every entry provides a list of related resources and also links to relevant reviews in the other categories.
Both the Life, Earth and Health Sciences Online Keyword Category and the Life, Earth and Health Sciences Online Keyphrase Category provide comprehensive reviews of specific science subjects. While the Life, Earth and Health Sciences Keyword Category contains 557,634 insights, the Life, Earth and Health Sciences Keyphrase Category provides 531,379 reviews on Life, Earth and Health Sciences subjects. Users can refer to these two categories for comprehensive reviews of scientific subjects. The entries in these two categories can easily be accessed from the Research section and can help users better understand different topics within the natural sciences. These categories contain bibliographic information which refers to internal or external resources.
The Life, Earth and Health Sciences Magazine features the many disciplines of biology including botany, zoology, microbiology, biochemistry, molecular biology, cell biology, physiology, ecology, cell theory, evolution, gene theory, homeostasis, and taxonomy. Horticultural topics cover the cultivation and production of primary and secondary fruit and vegetable species whereas other subjects include information on numerous aspects of agriculture and forestry. Other science disciplines covered on this site are the environmental sciences including biodiversity and global warming, and the various disciplines of the health sciences.