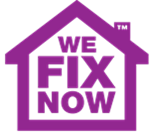 Escape of water is one of the most common causes of home insurance claims
(PRWEB UK) 11 March 2013
It has been reported that average pay-outs due to water damage last year came in at £18,000 according to the Association of British Insurers (ABI). Claims for homes damaged by flooding amounted to a total of £690million whilst claims from businesses reached £373million.
Providing emergency plumbers in Woolwich and throughout the London area, We Fix Now are dedicated to educating their readers on how to keep their homes safe. In light of the recent news, the team have put together a few points to help homeowners avoid making water damage claims.
"Escape of water is one of the most common causes of home insurance claims. However, a few simple precautionary tasks can significantly reduce your risk of being affected. It pays to regularly check for leaks in piping beneath your kitchen and bathroom sinks.
"If you're planning to go away for a few days it might be worthwhile getting neighbours or friends to check in on your home in case there's a problem. Whilst they might not be able to prevent an issue they could make the damage considerably less serious. Finally, if you do notice something untoward, be sure to turn off the water supply immediately and contact a team of registered plumbers such as those supplied by We Fix Now."
We Fix Now is a London-based company providing emergency electricians and plumbing in London and counties. Renowned for their fast and effective service, the firm also specialise in unblocking drains, fixing central heating and boilers and sorting problems with gas. With a strong focus on customer service, We Fix Now prides itself on providing fully qualified and experienced engineers day and night, every day of the year.