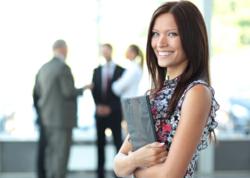 Although the growth of new business in Ashford is less than the UK average, it is still positive news for the town
Ashford, Kent (PRWEB UK) 22 March 2013
According to new research by company formation specialists, Duport.co.uk there was a rise in both company formation and net company growth in Ashford during 2012.
There were 745 limited company registrations over the course of the year, which was a 5% rise on the previous year. However, Ashford lags behind the national average increase of 9%.
Net company growth rose by 31%, again trailing behind the UK average of 44%.
Last July, Ashford was selected as a "Portas Pilot", winning £200,000 of funding and the expertise of Mary Portas to help revitalise the town centre. Priorities for the scheme include creating a covered area for the lower High Street, using new technology to market the town centre, and creating stronger links between Ashford Designer Outlet and the town centre.
Managing Director of Duport.co.uk, Peter Valaitis said:
"Although the growth of new business in Ashford is less than the UK average, it is still positive news for the town.
"The publicity brought by the Portas Pilot and the regeneration schemes it will facilitate could do wonders to accelerate growth still further in the coming years."
The Duport Business Confidence Report for Ashford provides accurate, up-to-date data that gives an insight into the local economy. More information and statistics can be found at http://www.duport.co.uk/ashford.
Duport Business Confidence Reports are generated and released by Duport Associates Ltd. The data contained in these reports is assimilated and analysed by Duport using public record data from sources including Companies House, Office for National Statistics and Ordnance Survey. Duport Associates Ltd is a leading UK company formation agent, established in 1997 and registering around 10,000 new companies each year through its Companies House approved software.