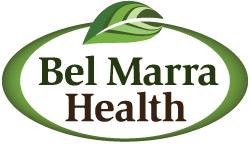 One of the biggest challenges to hit the (chocolate) industry in recent history. Supplies of sustainable cocoa are set to run out, it's that simple.
Toronto, ON (PRWEB) March 08, 2013
Bel Marra Health, who offers high-quality, specially formulated vitamins and nutritional supplements, is reporting on new research outlining the potential for a chocolate drought by the year 2014.
As Bel Marra Health reports in its article (http://www.belmarrahealth.com/weight-management/a-chocolate-drought-set-for-2014/) today, there is a vast availability in stores across the country but experts are now warning that the world is facing a chocolate drought. The reason for this is that 40 percent of the world's cocoa beans are grown in the Ivory Coast, (Africa) which is currently experiencing severe political unrest.
The unrest has caused many certified fair trade cocoa farmers to flee the area and as a result there is a significant drop in the global availability of fair trade cocoa. According to leading British chocolatier, Angus Kennedy, we are facing "one of the biggest challenges to hit the (chocolate) industry in recent history…Supplies of sustainable cocoa are set to run out, it's that simple." Unfortunately, even if the political situation in the Ivory Coast improves, experts predict that it will take at least three years for the number of fair-trade cocoa farmers to return to its previous level.
As the Bel Marra Health article reads, to make matters worse, the third largest supplier of cocoa (Sulawesi, Indonesia), is experiencing issues with the farming of cocoa. Apparently, the soil fertility has declined in Sulawesi, and the cocoa trees are starting to age. The aging trees will require a lot of care in order to maintain their ability to continue to yield a steady supply of cocoa. This is problematic because many of the Sulawesi farmers are not trained on how to take care of the trees as they age, so there is a very real possibility their supply will start to dwindle.
To compound the problem, there has also been a massive rise in global chocolate consumption over the past couple of years, with an average annual increase of 3%.
All of these factors combined have some analysts predicting that the world's supply of cocoa will run out by 2014.
(SOURCE: "Harv Health Lett "Dark chocolate protects arteries? Flavonoids in this guilty pleasure help blood flow. Jan 2013)
Bel Marra Health is the maker of "Heart Rescue" a high-quality nutritional supplement designed for heart health in formulations designed to address this specific health concern. All ingredients are backed with scientific evidence. Every product is tested for safety, quality, and purity at every stage of the manufacturing process. Furthermore, Bel Marra Health products are produced only in Health Canada approved facilities, going that extra mile to ensure our health conscious customers are getting top quality products. For more information on Bel Marra Health visit http://www.belmarrahealth.com or call 1-866-531-0466.