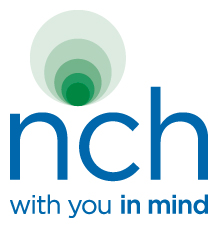 Mr Howard's appointment to the board prompted a watershed in both our philosophy and pragmatism.
(PRWEB UK) 6 March 2013
The lifetime fellowship award has been given to Paul Howard by The National Council for Hypnotherapy. The honour, which is granted to those who have made a significant contribution to the profession, was announced during the NCH 'Hypnotherapy Extravaganza' at the Royal Society for Medicine on 2nd March 2013.
Paul Howard, who has been NCH's Marketing Director since 2006, has been instrumental in growing the membership from 800 in 2006 to just less than 2000 today. Upon joining the NCH executive in 2006, he put in place a marketing plan that was both bold and innovative. The plan put forward the idea that the NCH should change its focus away from simply regulating its members to providing membership benefits as well.
He conceived the concept of the Hypnotherapy Extravaganza which has grown from strength to strength. The concept moved away from expensive 3 day conferences to economical information packed 1 day event with good quality speakers. To date nearly 800 members have attended the event since its conception in 2009.
Recently he has introduced a member's 1 day video shoot and photo library that will hold hundreds of pictures for members to use on their website and their printed material.
Upon receiving the award Paul Howard said, 'This is really an honour. When I joined the NCH I had a clear vision of what I had wanted as a member and I have spent my time on the committee keeping those needs in mind at all times. I'm pleased to say that, in the main, all of the things I wanted to achieve for the membership are now in place plus a lot of things I hadn't dreamed of back then.'
In 2007 he was given a special award for "Spreading the light of Hypnotherapy" by the Council executive.
Paul White, Chairman of the National Council for Hypnotherapy, said "Mr Howard's appointment to the board prompted a watershed in both our philosophy and pragmatism. This new approach heralded both an enhancement in the services to our members and our standing in the profession."
NCH represents over 1800 hypnotherapy professionals within the UK and is committed to ensuring the highest possible professional standards amongst our members. Those looking for help with smoking, weight, anxiety, panic attacks, habits and phobias may be help by a local NCH accredited therapists, look for the NCH seal of approval on their websites. As one of the largest registers of independent Hypnotherapists, the National Council for Hypnotherapy (NCH) is actively involved with the Complementary and Natural Healthcare Council (CNHC) and strives to develop standards for the benefit of the profession, now and into the future.