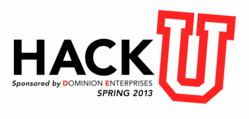 Norfolk, VA (PRWEB) March 06, 2013
Dominion Enterprises is hosting its fifth "Hackathon" on March 21 and 22, 2013 in Norfolk. Led by Dominion Enterprise's IT/web development professionals, the two-day event will bring Virginia college students together to gain hands-on experience in the field of software development and design.
Competing in Hackathon are six teams comprised of 24 talented students from The College of William & Mary, ECPI University, Virginia Commonwealth University, Christopher Newport University, Tidewater Community College, and Norfolk State University as well as Dominion Enterprises employees.
During the Hackathon, the students will team with a coaching staff of Dominion Enterprises employees who work in the field of software development, graphic design, interface design and project management. They will explore various creative ideas and approaches to develop new web and mobile applications. The goal is to encourage creativity under the direction of experienced software developers while offering the opportunity to compete with other school teams for fun. Prizes will be given in four categories for exemplary work.
"This Hackathon is a great opportunity for technology students in Virginia to get a taste of what developing for a living is all about." commented Joe Fuller, chief information officer of Dominion Enterprises. "The students get to learn, we get to show off our facilities, and our people and business units get some fresh thinking. The competition between the universities also makes it exciting."
"Dominion Enterprises is a great place to work in the Hampton Roads area. If you are interested in developing your career in software development and design, it is the place to be. The unique mix of businesses and different technology disciplines is unmatched." said Phillip Billups, Dominion's director of product development and chairman of the Hackathon.
About Dominion Enterprises
Dominion Enterprises is a leading marketing services and publishing company serving the automotive, recreational and commercial vehicle, real estate, apartment rental, employment, parenting, and travel industries. The company's businesses provide a comprehensive suite of technology-based marketing solutions including Internet advertising, lead generation, customer relationship management, website design and hosting, and data management services. The company has more than 45 market-leading websites reaching more than 20 million unique visitors monthly. More than 77 million For Rent®, Employment Guide® and HotelCoupons.com® publications are distributed nationwide each year. Headquartered in Norfolk, Virginia, the company has 3,300 employees in more than 145 offices in the United States, Canada, England, Sweden and Italy. For more information, visit DominionEnterprises.com