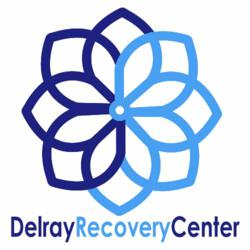 In short, PCT helps to transform our clients' outlook on their lives and the world
Delray Beach, FL (PRWEB) March 07, 2013
Individuals who are struggling with addiction may benefit from Person-Centered Therapy (PCT) now available at Delray Recovery Center.
"We are excited to offer clients person-centered therapy for addiction treatment," said Delray Recovery Center Chief Operations Officer Doug Petri. "This therapy is truly life changing, providing an opportunity for self-discovery and empowerment that helps clients overcome addictive behaviors."
The Delray Recovery Center's PCT program is based on the work of esteemed psychologist Carl Rogers. Rogers established the basic tenants of PCT in the 1950s as an alternative to existing treatments. PCT is part of the humanistic school of psychotherapies and focuses on six core concepts.
These six core concepts – client-therapist relationship, client incongruence, therapist congruence, therapist unconditional positive regard, therapist emphatic understanding, and client perception – also form the basis for Delray Recovery Center's PCT program.
"Our therapists allow clients to freely express their feelings without being judged, interpreted or advised," said Petri. "This openness and empathy allows clients to explore their feelings and discover the root causes for problems like substance abuse and eating disorders. By creating a safe, supportive environment, clients are empowered to recognize, address and overcome complex emotional issues and addictive behaviors."
Petri cites multiple research studies that find PCT to be an effective treatment option. A 2006 study published in Journal of Psychological Medicine by Cambridge University Press found that study participants averaged "marked improvement" following PCT.
A 2008 study published in Counseling and Psychotherapy Research found PCT effective not only for mild to moderate problems, but also for patients with more severe symptoms and longer duration.
Benefits of PCT include greater ability for clients to trust themselves, decrease in anxiety and feelings of panic, openness to new ideas and possibilities, increased self-esteem, lessened guilt over past mistakes, feelings of empowerment and willingness to change.
"In short, PCT helps to transform our clients' outlook on their lives and the world," said Petri. "Where individuals once felt fear, anxiety or guilt over past problems, there are now feelings of hope and opportunity. Individuals who felt mired in a cycle of substance abuse can now imagine the possibilities and opportunities that sober living will bring."
Delray Recover Center provides PCT as a part of a comprehensive program to treat addictive behaviors, including substance abuse and eating disorders.
Located in Delray Beach, Florida, Delray Recovery Center provides customized treatment programs for substance abuse, eating disorders and co-occurring mental health issues. This personalized approach to rehabilitation features staff-designed programs that are tailored to each client's unique recovery needs, which supports long-term success.