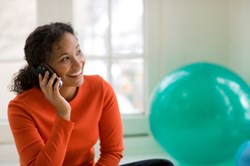 "The positions are for independent consultants and the back up support is exceptional," says Efrain Rodriguez, "both web based support and live support are available to the consultants."
Orlando, Florida (PRWEB) March 06, 2013
BizCentral USA, a national business services company based in Orlando, Florida, announces plans to create 500 jobs nationwide. The positions are for business consultants in both for-profit and non-profit areas, and will be available in specific markets around the 50 states.
Efrain Rodriguez, CEO of BizCentral USA said, "This is an outstanding opportunity for men and women well versed in business services and solutions." Efrain has been CEO of BizCentral USA since 2004, building it into one of the best business services companies in the country with over 13,000 clients. Efrain continued, "The right candidate is sharp, personable, and understands that American small businesses can benefit from our help."
"The positions are for independent consultants and the back up support is exceptional," says Rodriguez, "both web based support and live support are available to the consultants." Printed materials, cards, and custom individual websites are also available on request to each new independent business consultant.
Services from BizCentral USA include business plans, accounting services, website design, marketing services, and many other business services crossing a broad spectrum of industries. BizCentral USA also offers services to help with business certifications in any state throughout the country. All services are done live in Orlando, Florida and the work is guaranteed error-free. BizCentral USA is looking for individuals who can expose these services to a nation-wide audience.
For more information about the nationwide business consultant opportunities from BizCentral USA, contact Efrain Rodriguez at 407.857.9002. The opportunity is now. The need for great services in American small business is real; get involved in the American recovery now.