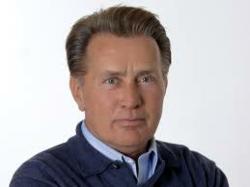 More Americans are exploring remedies for illness that are outside of the traditional medical establishment.
Hollywood, CA (PRWEB) March 07, 2013
The producers of Breakthroughs with Martin Sheen are announcing a May debut for a new report investigating the growth in the homeopathic remedy industry.
Breakthroughs Martin Sheen PBS is an independently produced television series airing in markets around the country on public television. The program is hosted by the legendary Martin Sheen, who is about to embark on his second half-century in American entertainment in 2013. Mr. Sheen has developed a reputation as one of Hollywood's most respected actors during a career that includes more than 60 film appearances.
Breakthroughs Martin Sheen reviews how new industries are emerging in our economy, and the homeopathic remedy industry is showing brisk growth. After a sluggish period for the industry just a few years ago, many Americans are now looking at homeopathy as an addition or as a complete alternative to traditional Western medicine. In this new report, Breakthroughs will explore the reasons behind the growth and find out what is attracting people to these alternative remedies. The producers will also talk to critics who warn against relying too heavily on these substances that do not undergo the rigorous testing and trials of modern medications.
The producers of Breakthroughs Martin Sheen are targeting a May distribution date for the new report. Check local listings for air times on public television and PBS affiliates in individual markets. For more information the producers can be contacted via the official website for the show at breakthroughsptv.com.