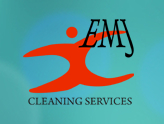 'Hooks are your best friend, as a parent. Kids might not fold their clothes up, but they are likely to throw them on a hook.'
Atlanta, Ga (PRWEB) March 08, 2013
Eric Cano, owner of EMJ Cleaning, has recently announced tips for keeping children's rooms clean and organized. Cano sat down for an interview about organizing rooms after he noticed that many customers of his maid service were overwhelmed by their children's messy rooms and the persistent difficulty they had getting the children ready for school in the morning as a result.
"I think a lot of moms and dads are just trying to get through the last big stretch of the school year," Cano said in an interview Monday. "Things usually start to get even more unorganized as the weather warms up and kids start thinking about summer." Getting children ready and out the door on time can be a challenge for busy parents, but Cano said, "Having your kids' rooms organized can really help on those busy mornings. There's no looking for homework or shoes because it's all right where you left it."
In the interview, Cano provided several tips for busy parents. One of the major pieces of advice was to get children excited about organizing their rooms, because, he said, they are more likely to stay organized if it is presented as a fun project, and if the parents are doing it every day, then it would not save much time. A quick tip from Cano: Use as many hooks as you can stand. "Hooks are your best friend, as a parent. Kids might not fold their clothes up, but they are likely to throw them on a hook." Cano also suggested having a station by your child's bedroom door that houses everything needed for the next day, like shoes, coats, and bags.
Eric Cano is the owner of EMJ Cleaning, a maid service in Atlanta. His company provides services like window cleaning, carpet cleaning, heavy duty cleaning, move-out cleaning, and foreclosure cleaning. For more information about this Atlanta cleaning service, visit http://www.emjcleaning.com.