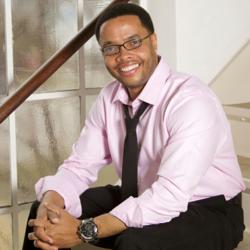 Birmingham, AL (PRWEB) March 07, 2013
In today's times it is not unusual for a pastor to pen a book. However, it is quite unique when a pastor pens a book that reads much like a textbook that is vital to understanding the culture known as the black church. Dr. Kurt S. Clark, Sr., does just that in his new book "Invisible Institution and Empire: A Culture of Resistance in America."
Clark is the Pastor of Sardis Missionary Baptist Church in Birmingham, AL. It is there, in the church's 250-seat theater, that he will be promoting his new book on March 15, 2013 at 6:00 p.m. The signing will include a viewing of what is being described as a mini-documentary concerning the new book. It features an in-depth interview of Dr. Clark as he shares his views on the topics of the book.
About the author:
Dr. Clark obtained a Bachelor of Arts degree in English Literature from Northwestern State University in Natchitoches, Louisiana. He later furthered his education by earning a Master of Divinity degree from the Samuel DeWitt Proctor School of Theology at Virginia Union University in Richmond, Virginia. Dr. Clark earned a Doctor of Ministry degree from Colgate Rochester Crozer Divinity School in Rochester, New York in Transformative Leadership with a concentration in Prophetic Preaching. Dr. Clark currently lectures in both the college and church arenas and currently serves as the professor of religious studies at Selma University in Selma, Alabama.
The book is currently available online and can be purchased via the Barnes and Nobles website at BN.com.
For more details concerning the signing or any additional information concerning Dr. Clark, please contact the administrative offices of Sardis Missionary Baptist Church at (205) 786-4376.
Location Details: Sardis MBC Family Life Center Theatre
1615 4th Court W, Birmingham, AL 35208